Margaret Litvin to host talk with Sulayman Al-Bassam & Prof. Graham Holderness, The "Arab Shakespeare Trilogy": Staging a Region in Tumult, 2002-2011
The "Arab Shakespeare Trilogy": Staging a Region in Tumult, 2002-2011
A conversation with dramatic examples: Kuwaiti theatre director Sulayman Al-Bassam , Prof. Graham Holderness (University of Hertfordshire, UK) and Prof. Margaret Litvin (MLCL)
Born in Kuwait and educated in Britain, Sulayman Al-Bassam founded the Sulayman Al-Bassam Theatre (SABAB) in Kuwait in 2002. He has directed his Shakespeare adaptations on four continents, including at the Royal Shakespeare Company, the Kennedy Center, and BAM. SABAB productions are characterized by a radical approach to text, bold production styles, and playful, provocative combinations of content and form. The Speaker's Progress, the final play of Al-Bassam's "Arab Shakespeare Trilogy," opens at ArtsEmerson in Boston on October 12.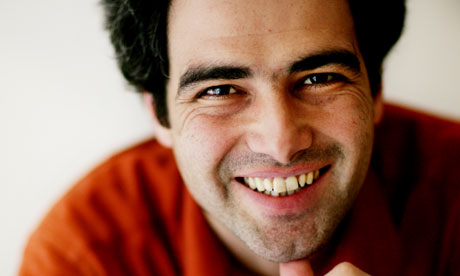 Time/Location: Wednesday, October 12, 12-2pm at The Castle, 225 Baystate Road.
Lunch will be served before and during the talk.
For more information on this event or to learn more about Shakespeare in the Arab World, visit Facebook or the Shakespeare in the Arab World blog.
Watch video of the event here.