Welcome to Wheelock: New Faculty Members
We're kicking off the fall semester with a look at our new, promoted, and awarded faculty members. In this post, you'll meet the new full-time faculty members who are joining us this fall. Meet our recently promoted full-time faculty members in this post, and our recently awarded faculty members here.

Davena Jackson
Clinical Assistant Professor, English Education
Dr. Davena Jackson joins BU Wheelock from Michigan State University, where she completed her PhD in Curriculum, Instruction, and Teacher Education. Her dissertation is titled "Black Symmetry: Carving Out a Black Space in an Eleventh-Grade English Class." Dr. Jackson's research interests include urban education, English and language education, teacher education, and literacy. Previously, Dr. Jackson spent 24 years teaching language arts, including 14 years as an English department chair.
Kaylene Stevens
Lecturer, Social Studies Education
Dr. Kaylene Stevens returns to BU Wheelock after completing her EdD in Curriculum & Teaching at BU Wheelock three years ago. Her dissertation is titled Gender Equity in the Social Studies Classroom: An Analysis of Teachers' Understandings, Curriculum, and Classroom Practices. Dr. Stevens' research interests and publications focus on the role of race, gender, and teachers' experiences and beliefs in shaping equitable practices within social studies classrooms. Previously, Dr. Stevens spent 14 years as a high school history teacher and four years as chair of her history department.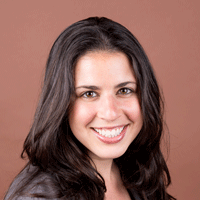 Ariel Tichnor-Wagner
Lecturer, Educational Leadership & Policy Studies
Dr. Ariel Tichnor-Wagner joins our full-time faculty as a Lecturer in the Educational Leadership & Policy Studies department. Prior to joining BU Wheelock, Dr. Tichnor-Wagner was a Senior Fellow at the Association for Supervision and Curriculum Development, where she developed and implemented evidence-based frameworks, tools, and professional learning experiences for teachers, school leaders, and district administrators. Her research focuses on education policy and politics, with an emphasis on policy and program implementation, continuous improvement research, school improvement, and global education. Having begun her career as an elementary school teacher of immigrant students in a low-income urban school district, Dr. Tichnor-Wagner is deeply committed to identifying and supporting implementation of effective policies and practices that improve the academic and social-emotional outcomes of culturally and linguistically diverse students.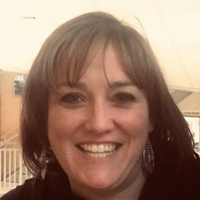 Emily Glenn-Smith
Lecturer, Deaf Studies
Emily Glenn-Smith joins our full-time faculty as a Lecturer in Deaf Studies. Ms. Glenn-Smith earned a master's degree in Sign Language Education from Gallaudet University and is nationally certified by the American Sign Language Teacher's Association with nearly two decades of experience as an ASL educator. She was the ASL Program Director for 15 years at the State University of New York at Buffalo and has also taught courses at both BU and Harvard. In addition to teaching ASL, Ms. Glenn-Smith has developed various curricula to suit the needs of specialized programs. Her ambition is that students will learn to appreciate and respect ASL as an organic, distinctive and wholly naturally occurring language, and recognize Deaf people as a community with their own set of cultural traditions and values.
Maria Olivares
Research Assistant Professor, The Earl Center for Learning & Innovation and BU Wheelock's Language & Literacy Department

Dr. Olivares is a research scientist whose work explicitly acknowledges and challenges the role of race and racism as obstacles for achieving equity in STEM through research, practice, professional development, mentoring, and outreach activities for youth of color. Through design-based research, she works with youth, teachers, and researchers to design formal and informal learning environments that support expansive understandings of students and STEM. Her research includes examining forms of attunement toward intercultural ways of knowing and being. Her work sits at the intersection of critical relationality, social justice, equity, intellectual authority distribution, making cultures and practices, and the role of computation and new learning technologies in STEM identity development.
Eli Tucker-Raymond
Research Associate Professor, The Earl Center for Learning & Innovation and BU Wheelock's Language & Literacy Department

Dr. Tucker-Raymond's research explores intersections of literacy, STEM, and equity and the ways in which those intersections can be designed for expansive, meaningful learning spaces. He is interested in the ways in which our relationships to one another, symbols, ideas, and institutions can be transformed for racial equity. Eli is co-founder and director, with Dr. Maria Olivares, of the Center for Re-Making STEM. He was a postdoc and research scientist at TERC for 11 years. Previous to that he was a middle school teacher in Chicago Public Schools. Most recently, he is author with Brian E. Gravel of the book STEM Literacies in Makerspaces: Implications for Learning, Teaching, and Research.