Shannon Fairley-Pittman '08: Being Out and Authentic Is Still Complicated In 2021
Blog Post By: Shannon Fairley-Pittman '08
"I am my authentic self!" That was the phrase I used to end my speaking points for a presentation I gave earlier this year to a group of students who identify as Afro-American/Black and Queer. The presentation, which was about helping these students build their personal and professional skills, was part of a retreat for student leaders that I participated in.
As I prepared to speak to the students, I had thought about all the cliché things that I might share with them about living boldly and fiercely. But after some reflection, I decided instead to share with them about my own advocacy, both as a gay man and as a Black gay man—I could not separate the two, especially as we approached the national commemoration of Juneteenth. As a proud Black gay man, I wanted to make sure the student leaders understood that one struggle and personal achievement could not be marked or validated without the other.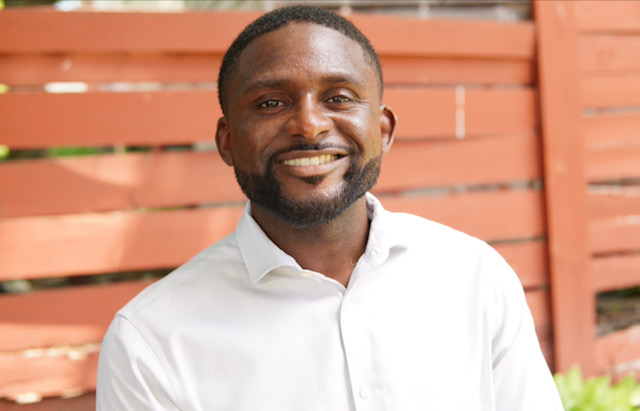 This personal philosophy of the importance of authenticity has helped me see the brighter side of life and the opportunity to help others live authentically. It has carried me through interactions with other members of the LBGTQIA+ community, including my closest friends, but also into my professional career.
As a scholar-practitioner in higher education, I wholeheartedly connect with and value opportunities like this retreat where I can be present with individuals who need to see positive examples of others like themselves. When I was an undergraduate student at Wheelock in the late 2000s, there were not many individuals—on TV or in the flesh—who looked like me or had similar life experiences, and there were not many role models able to validate that being a cisgender gay Black man was okay. So these opportunities for me to give back to the LBQTQIA+ community are special for me.
For a young adult Shannon, who lived on the inspiration of Whitney Houston's song "It's Not Right, but It's Okay" and the hope of "It Gets Better," developing a strong sense of self did not come easily, in part because of the knowledge that there is a subset of society that perpetuates hate and discrimination of individuals who identify as LBGTQIA+. Fortunately, I remained a confident and gregarious young adult who believed that being out and authentically myself would only be an added benefit to the spaces and individuals that I interacted with during my personal and professional life journey. Living in an affirming and progressive city such as Boston made me feel even more comfortable doing so.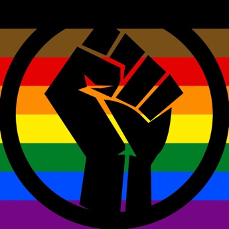 From the early days of my career, I have found ways to have an impact on the LBGTQIA+ community, including working with a Boston-based nonprofit to match local college students with adults who identify as LBGTQIA+. I have also been transparent with my students about the fact that I am married to an equally smart and gregarious gay man who is an educator in Boston Public Schools, and am very open about the details of our wedding (even the petty struggle over whether to hyphenate our last names!) and the meaning getting legally married had for our families.
I recently participated in a PRIDE panel, where I again advocated for the right to live authentically, just as I did at the student retreat. I thought about my position within the higher education system and the benefit of constantly educating myself and others of this community's history. I also thought about my position as a son, husband, brother, uncle, friend, and colleague and the unique possibility in having someone close to me come out and the love, grace, and mercy I could provide.
As I reflect on those moments, the immediate thought that "we have overcome" quickly shifts to a reminder of the work that still needs to be done to not only elevate the entire community but to support the trans community, especially BIPOC individuals who continue to be the most marginalized. I have personally been deeply impacted by the FX show "POSE," which focuses on BIPOC trans individuals, and think that that sort of representation is so needed for our society and the influence of continued education within the LBGTQIA+ community.
I hope that in 2021 there are many examples of a life well lived as an out and authentically Black gay man, but I know there are still many on the journey to finding the comfort to express themselves and that often that growth is stunted solely because of fear and judgment. To those looking to help members of the LBGTQIA+ community on their journey, I would advise you to do the following: Stand up for them, take time to learn more about the community, and then affirm their experience. Finally and most importantly, remind them that they are loved, valued, and ultimately will be all right!
Dr. Shannon Fairley-Pittman (Wheelock'08) is the associate director, University Honors Program, at Northeastern University. As a student and an alumnus, he has served in several leadership roles, including as a member on the board of trustees and as alumni association president for Wheelock College. Fairley-Pittman has led the Alumni Awards Committee at BU Wheelock for the last three years.