Jumpstart
The BU Jumpstart program is made up of highly trained, motivated, and passionate university students who are paired with preschool children in caring and supportive one-to-one relationships. In partnership with BU Wheelock College of Education & Human Development, university students mentor 3-to-5-year-old children in Boston community preschools. Students read stories, sing songs, and play games that support young children's language, literacy, and social-emotional development.
Jumpstart provides a high-quality, comprehensive program that focuses on the development of the child, their family, and the university student serving with this national organization as an AmeriCorps member. Through these program areas—school success, family involvement, and future teachers—Jumpstart works to create an environment of lifelong learning for children.
Background
For general information about the Jumpstart national program, visit the Jumpstart website.
Do you believe that every child enters the world with potential and deserves the resources and support necessary to succeed in school and in life? Join Jumpstart and make that happen! Applications can be found online!
Program Benefits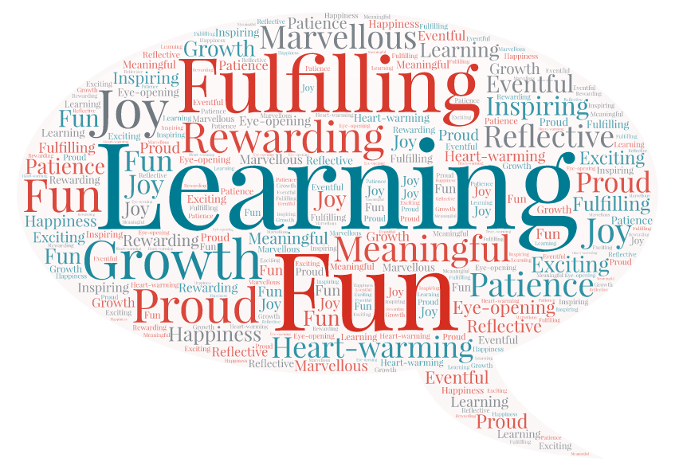 As a professional service experience, Jumpstart offers tangible and lifelong skill-building benefits. Just take a look at some of the words past students used to describe their year of service.
Earn Federal Work-Study or Stipend (subject to eligibility).
Earn a minimal-time (300 hours) Segal AmeriCorps Education Award.
Gain significant classroom experience working directly with a diverse group of children, families, and teachers.
Build key career skills such as teamwork, communication, and problem solving.
Connect with passionate and like-minded peers.
Serve the greater Boston community.
Program Commitments
Each AmeriCorps member is partnered with a team of BU peers and preschool classroom with whom they will work twice a week for two hours each session. Corps members also gain meaningful insight into early childhood education by providing individual classroom service in their assigned classroom for four hours each week. Corps members commit to serve part-time, at total of 12–14 hours per week, during the school year.
Time commitment breakdown:
Jumpstart Sessions 4 hours per week (two afternoons a week for two hours each)

Mondays & Wednesdays 3:00 PM – 5:00 PM
Tuesdays & Thursdays 3:00 PM – 5:00 PM

Team Planning Meetings, which include planning, reflection, and training: 2 hours per week
Individual Classroom Service during the regular school day: 3 – 4 hours per week
Individual Planning (includes planning, reflection, and materials creation): 2 – 3 hours per week
Spring semester 2-credit service-learning course in the Wheelock College of Education & Human Development focusing on early childhood best practice, literacy development, and educational justice.
Apply Now
Contact Jumpstart
Kerry Fargnoli
Jumpstart at Boston University
BU Wheelock College of Education & Human Development, Room 405
Email at kisakson@bu.edu or call at 617-358-3273
Follow BU Jumpstart on Instagram, Facebook and Twitter.