Douglas Sears
Professor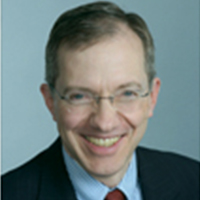 Dr. Douglas Sears, currently serves as Vice President and Chief of Staff for the President of Boston University. He is also Director of the Division of Military Education, the academic unit which supports U.S. military officer education (ROTC) at Boston University.
From July 2006 to June 2011, Dr. Sears was Associate Provost and Assistant to the President for Special Initiatives and Outreach at Boston University, with responsibility for overseeing a variety of major University initiatives and projects. Beginning in 2006, he chaired the University's first strategic planning initiative, which resulted in the University's current ten-year strategic plan. In 2009 he chaired the University-wide re-accreditation steering committee and managed preparations for the accreditation site visit.
Dr. Sears came to Boston University in 1988 in a senior staff role in the Office of the President.  Among various responsibilities he served as chair of the Management Team of the BU/Chelsea Public Schools Partnership. The Partnership was a 20-year collaboration in which Boston University accepted responsibility for the management of the Chelsea schools.  Dr. Sears was appointed superintendent of the Chelsea Public Schools in 1995. During his tenure as superintendent, the district made substantial improvements in academic achievement and student attendance, and also reestablished art and music programs. Upon his return to the University in 2001, he served for five years as Dean of the School of Education and during this time resumed leadership of the BU/Chelsea Management Team through June 2008, when the Partnership concluded.
Before coming to Boston University, Dr. Sears served as an American diplomat in the U.S. embassies in Switzerland and the Philippines, earning tenure and the Department of State's Meritorious Honor Award. In May 2009 Dr. Sears was awarded the Stratton Prize for Intercultural Achievement, in recognition of his work in American-Swiss relations as well as his contributions to education reform.
Education
Ph.D. , Pennsylvania State University
M.A., Lehigh University
B.A., Bates College
Courses
SED AP 752 Educational Politics: Local and State
Selected Publications
"Constructivism and Other Luxuries We Can't Afford in Education," Bildung und Erziehung, 58. Jg. Heft 3/September 2005.
"Not Whether, but How to Civilize," Academic Questions, Vol. 17, No. 4. Fall 2004.
"No Good Deed…" Connection, Volume XVI, No. 2, Fall 2001.
"Das Chelsea Projekt: Eine Partnerschaft zwischen Univesitaet und Schule," with Dr. Thomas Kingston. Bildung und Erziehung, 50. Jg. Heft 2/Juni 1997.
"The Partnership: The Present." Journal of Education, Volume 176, No. 1, 1994.
"Soviet Control Mechanisms and Enticements: Military Alliances and Arms Transfers." Soviet Union, Volume 13, Part I. 1986.
Selected Presentations
"From Average to Excellence: Organizational Development at Boston University," Rector's Conference of Swiss Universities of Applied Sciences and Arts, January 13-14, 2012