Andrew Bacher-Hicks
Assistant Professor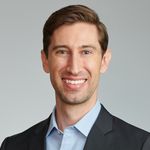 Dr. Andrew Bacher-Hicks is an assistant professor at BU Wheelock College of Education & Human Development. He studies K-12 education policy in the United States, with a focus on teacher labor markets, school discipline, and the link between crime and education. He is affiliated faculty with the Wheelock Educational Policy Center (WEPC). 
Dr. Bacher-Hicks' work has been published in peer-reviewed journals such as Economics of Education Review, Education Finance and Policy, and Educational Researcher. It has also been featured in a range of media outlets, including the New York Times, the Washington Post, and FiveThirtyEight. He holds a PhD in public policy from Harvard University.
For a listing of current projects and working papers, please visit his personal webpage.
Recent News
Education
PhD, Public Policy, Harvard University
EdM, Education Policy and Management, Harvard University
BA, Economics, College of William and Mary
Courses
Quantitative Research Methods

Program Evaluation
Research
Dr. Bacher-Hicks' research uses experimental and quasi-experimental techniques to estimate the educational and social impacts of public policies. Broadly, his research addresses teacher labor markets, inequality, and the link between crime and education.
Selected Publications
Bacher-Hicks, A., Chin, M. J., Kane, T. J., & Staiger, D. O. (2019) An Experimental Evaluation of Three Teacher Quality Measures: Value-Added, Classroom Observations, and Student Surveys, Economics of Education Review
Papay, J. P., Bacher-Hicks, A., Page, L. C., & Marinell, W. H. (2017) The Challenge of Teacher Retention in Urban Schools: Evidence of Variation from a Cross-Site Analysis, Educational Researcher
Page, L. C., Fullerton, J., Bacher-Hicks, A., Owens, A., Cohodes, S. R., West, M. R., & Glover, S. (2013) The Strategic Data Project's Strategic Performance Indicators, Education Finance and Policy