Professor Dr. V. Scott Solberg Moderates Panel, Contributes to ECS Report for Western Pathways Conference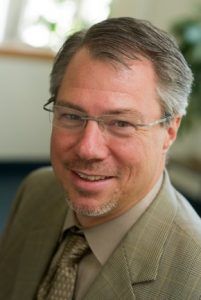 Dr. V. Scott Solberg, a professor within Wheelock's Counseling Psychology and Applied Human Development programs, will be moderating a panel discussion and presenting a coauthored report at the Western Pathways Conference, May 30 to June 1 in Salt Lake City, Utah.
The panel discussion will take place at 1:45 PM on May 31, and is titled, "Improving Statewide Career Development Efforts." The Conference's agenda provides a description of the panel's focus:
"This session will explore recent developments in state-wide implementation of career development programs in K12 school settings. Three of the panelists lead their state mandated efforts to ensure that middle and high school youth develop a personalized career and academic plan, or individualized learning plans (ILPs). Panelists will discuss their innovative strategies for gaining buy-in among educators and creating cross-sector synergies with business, industry and higher education."
Dr. Solberg will be moderating a total of four panelists, listed below:
Robin Kroyer-Kubicek – Career Pathways Education Consultant, Wisconsin Department of Public Instruction: Wisconsin's Academic Career Planning program
Robin Russel – Graduation Guidelines Manager, Colorado Department of Education
Lillian Tsosie-Jensen – Educational Coordinator, Utah State Board of Education
Sheila Arredondo – Senior Program Associate, WestEd
The report, titled "Six Essential Strategies for Creating Effective State Career Pathway Systems," is authored by a group of education policy and workforce development experts that includes Dr. Solberg and panelist Sheila Arredondo, among others. The report is published by Education Commission of the States, a non-profit organization that facilitates research and publishes reports designed to inform policymakers; Arizona State University's Global Pathways Institute and WIN Learning contributed to the research process.