Postdoc Receives $800K Kellogg Grant for Early Childhood Racial Equity Research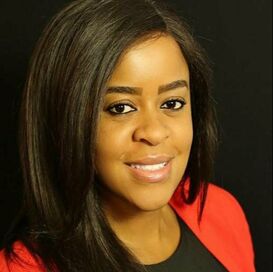 Dr. Nneka Ibekwe-Okafor (principal investigator), a postdoctoral research associate at the Center on the Ecology of Early Development has been awarded a W.K. Kellogg Foundation grant to promote racial empathy and anti-racist practices in early care and education.
The first aim of the project is to work with childcare centers and homes across multiple states to measure and address sociocultural classroom interactions. Second, the project will work with state policymakers to explore ways to embed equity measures across various early care and education systems. Lastly, the project will develop a 3D virtual environment to be used in early childhood education settings to help foster racial empathy and prosocial behaviors among young children.
"This grant will address the need to assess and implement racial equity measures across various settings in effort to better serve and protect the development of children of color," says Ibekwe-Okafor. "Our study will help set the conditions needed to foster anti-racist practices in schools."
The new project adds to CEED's work to provide research that empowers families and community members caring for Black children to successfully advocate for those children's rights. CEED does this by using a strength-based equity impact framework, providing training, coaching, and systemic professional development, and disseminating applied research.
"Nneka is a phenomenal junior scholar who is forging a strong path ahead," says Dr. Stephanie Curenton, co-PI and CEED director. "I am pleased and honored to be able to continue to mentor her as she moves to her tenure track assistant professor position at the University of Houston."