Nurturing the Next Generation of Physics Teachers: A Q&A with Dr. Peter Garik
During the 2019-2020 academic year, five new physics teachers graduated from BU Wheelock, putting the college among a select few science teacher preparation programs in the United States working to alleviate the dire shortage of physics teachers. Five may seem like a small number, but at a time when the United States is facing a severe, long-term shortage of qualified physics teachers, every single new teacher is critically important.
The new teachers were trained by BU Wheelock in partnership with the BU College of Arts and Sciences (CAS) and BU's NOYCE scholarship program, which funds and prepares teachers who have advanced degrees in their field. Noyce Scholars are selected on their commitment to social justice and make the commitment to teach in high-need school districts on completion of their program.
Graduating the five new teachers won BU Wheelock admission into the Physics Teachers Education Coalition's (PhysTEC) 5+ Club, a joint project of the American Physical Society (APS) and the American Association of Physics Teachers (AAPT) to combat the shortage of qualified physics teachers. The 5+ Club is their highest honor.
Dr. Peter Garik, BU Wheelock clinical associate professor, is a leader of the physics education program and has played an integral role in establishing BU Wheelock as a leader in the field. Dr. Garik also holds a dual appointment in the CAS Physics Department. "It takes a village to build a physics teacher," explains David Chard, dean ad interim, "and Peter Garik is the mayor!" Of course, a village is comprised of many different collaborators and ours extends to BU CAS with Dr. Andrew Duffy (Physics), Dr. Manher Jariwala (Physics), Dr. Nicholas Gross (Wheelock and Physics), and Mr. Mark Greenman, the BU Physics Teacher-in-Residence. Education research has shown that content knowledge alone does not make a good physics teacher – it is for this reason that our village begins in Wheelock itself with the pedagogical mentorship for our new teachers by Dr. Donald DeRosa.
We sat down (virtually!) with Dr. Garik to learn more about how BU Wheelock is working to nurture the next generation of physics educators.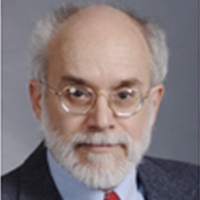 Q: Why is science education so important?
Garik: Science education is more than just helping students learn science facts, theories, and formulas. It's about teaching students how to reason from evidence, and to critique and create models of explanation for phenomena, both natural and societal.
Science education is necessary to prepare citizens who look around, ask challenging questions, and recognize which sources of evidence are reliable. We need citizens who are metacognitive that local actions can have global consequences; that preventive medicine is more beneficial than remediation; and, that national policies rely on understanding science and engineering. The impact of science awareness by citizens translates to action at the community level and social justice.
Sometimes when we think of science education, we think of preparing students to become research scientists. But, societally, the objective is to prepare students for all kinds of jobs in a highly technical world. We need to prepare our students to have an informed and inquiring mind as they engage in any of the science, engineering, and technical professions whether as a computer scientist, doctor, engineer (civil, chemical, mechanical, electrical, aeronautical, nuclear), plumber, electrician, nuclear technician, or any of the other engineering and technical professions. Citizens need to be prepared to think scientifically and recognize the impact of their jobs no matter where their profession lies on the spectrum of the technical professions, whether they are engaged in the important works of waste disposal or development of a new vaccine.
Q: There's a national shortage of science teachers, especially in physics. Why is physics specifically struggling to attract new and qualified educators?
Garik: The simple answer is that, nationally, science teachers are underpaid and the respect for teachers in our society is low. If an individual is good in physics, opportunities in technology industries or in engineering abound, and these jobs are more highly paid, nationwide. In the Northeast US, teachers are better compensated, but this is not widely recognized. In other countries, teachers enjoy a higher social status, and there can be competition to become a teacher.
Q: How can we nurture more people to become science educators, especially physics educators?
Garik: The best way to recruit into teaching is to offer students an early opportunity to teach. The people who become teachers are those who discover that they receive deep satisfaction from helping others learn. Students who are potential future teachers enjoy interacting with other like-minded individuals who validate their positive emotional response to teaching and reinforce the societal value of teaching.
For this reason, the most successful programs nationwide are those that value teaching and support the development of teachers. Here at BU, we rely on our Physics-Teacher-in-Residence and our contacts through the physics community to attract and support principally Masters'-level students.
Q: What inspires your work at BU Wheelock?
Garik: I am a strong believer in science education to prepare students to be citizens in a world ever more dependent on an understanding of what science is, what science can do, and what science cannot do. Science requires an educated public to determine science policy and respond to scientific discoveries. I hope that by training highly qualified teachers the outcome will be that their students will be the citizens who can shape science policy for the good of everyone, as well as contributing to society through their professions.