Wheelock Alum Honored by Boston University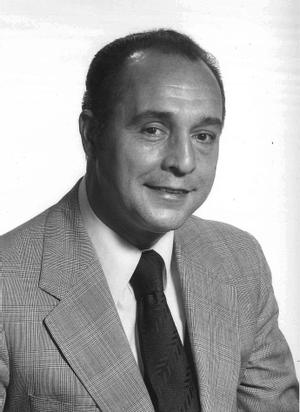 Alumni
Wheelock Alum Honored by Boston University
Richard Fecteau (Wheelock'51) received the Distinguished Alumni Award, the University's Top Honor for Alumni
For alumnus Richard Fecteau (Wheelock'51), life has been anything but mundane. At various turns, he has been a varsity football player, assistant athletics director, CIA agent, and prisoner of war. And in all his roles, Fecteau has devoted himself to public service, whether to Boston University or his country. It is for these reasons—his leadership, his grit, his tenacity—and more that led BU to honor Fecteau with the 2023 Distinguished Alumni Award.
Although Fecteau could not himself attend the Best of BU Alumni Awards ceremony in September, BU Wheelock's Dean David Chard accepted the award on his behalf. "He carried forward principles and values that we still hold very dear," said Chard in his remarks.
Originally from Lynn, Massachusetts, Fecteau attended Boston University in the late 1940s and early 1950s, where he was a varsity football player. After graduating, Fecteau joined the Central Intelligence Agency during the Korean War. During his first mission, his plane was intercepted and shot down by Chinese forces. He was held in a Chinese prison for 19 years.
Even after years of solitary confinement, sensory deprivation, and deteriorating mental health, Fecteau refused to betray his country or his principles. In fact, Fecteau says, he used his memories as a Terrier to avoid revealing state secrets to the Chinese. When his captors interrogated him about other US agents' activities, he bluffed by describing fellow members of the BU football team.
After his release, Fecteau returned to BU—this time as assistant athletics director. He served as a mentor for students and helped raise funds for the athletics department, until his retirement in 1989. A year later, he was honored with the Roger "Moose" Washburn Award, which is given to alumni who have "given continuous unselfish support to the Boston University athletic program." In 2017, Fecteau was inducted into BU Athletics' Hall of Fame.
"I believe all educators are leaders, and courage is a necessary part of the job," said Chard. "You must stand for what you know to be right and just. And Dick did just that, under much more hardship than any of us will ever experience."