CEED Fellow Hernandez Receives Early Childhood Policy Fellowship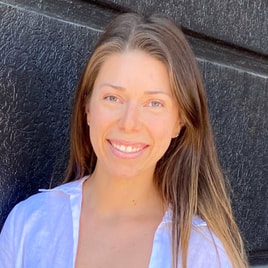 Centers, institutes & labs
CEED Fellow Hernandez Receives Early Childhood Policy Fellowship
Kaeleigh Hernandez, a research fellow at BU Wheelock's Center on the Ecology of Early Development (CEED), was recently invited to become an Early Childhood Policy Fellow at the Bank Street College of Education. The yearlong remote fellowship equips BIPOC scholars with the tools and support they need to promote equity in early childhood education, understand the complex systems that underlie educational policies, and apply their knowledge as policy analysts and researchers. 
Early Childhood Policy Fellows spend the year working on a capstone project that highlights the skills and knowledge they learn throughout the year. Hernandez will work with the Mid-Atlantic Department of Education's Office of Early Learning. She plans to use her experiences as a researcher and advocate to help state leaders include equity-based quality measures in the state's Quality Rating and Improvement System (QRIS).
We asked Hernandez to tell us more about her work as an Early Childhood Policy Fellow.
Question:
What inspired you to apply for the Early Childhood Policy Fellowship?
Hernandez: At CEED, I am a research fellow leading an initiative to support state-level officials in embedding equity measures across early care and education systems. Specifically, I am working with the Mid-Atlantic Department of Education's Office of Early Learning to support their efforts to embed equity-based quality measures in the state's QRIS.

Since embedding equity measures in such a prominent system can be challenging, I am excited about the Early Childhood Fellowship because of the professional support I will receive related to system-level changes. The fellowship is an excellent opportunity to engage with other professionals and policy experts across the country who will provide me with real-time feedback.
Question:
How do you think your work at CEED will prepare you for this fellowship?
Hernandez: In our research lab, we conduct applied child development research on the positive development of racially marginalized learners, with a focus on connecting research to policy. I am a systems-level leader that often works in partnership with state agencies to build capacity within their organization. I will also be able to leverage my previous experiences in early care and education policy and my current role to bridge the gap between equity-based and evidence-based research to inform policy reform
Question:
What excites you the most about starting the fellowship?
Hernandez: The professional development opportunities I will receive through the fellowship is something that really excites me. I am still in the early stages of my career, and I aspire to pursue a PhD program at the nexus of strengths-based research and racial equity informed policies that will have an impact on racially marginalized learners during the early stage of their development. This fellowship opportunity will not only help me implement my projects at CEED more effectively, but it will also better prepare me to engage in a more meaningful way in an area of work I care deeply about
Question:
What do you look forward to learning from this experience?
Hernandez: I am eager to learn from and work alongside other professionals who are engaging in similar work. I am looking forward to learning about previously attempted ideas and new and innovative suggestions. I see the fellowship as a step forward in building a network of collaborators in which I can lean on throughout my journey to embed equity in early care and education policies.