BU Wheelock Welcomes New Faculty for Fall 2022
Faculty & staff news
BU Wheelock Welcomes New Faculty for Fall 2022
This fall, BU Wheelock welcomed 11 new faculty members who bring a mix of scholarly interests, including play therapy, the experiences of LGBTQ language learners, young people's relationship to their ethnic and cultural background, and psychological interventions for perfectionistic athletes. Through their work, they question inequitable structures of power, support through teaching and learning, promote others' psychological well-being through research and practice, and analyze policies and programs that uplift marginalized communities.
Carly Block
Lecturer, Sport & Performance Psychology
Carly Block's research focuses on developing evidence-based psychological interventions for specific populations in sports such as goalkeepers and perfectionistic athletes. She is a certified Mental Performance Consultant by the Association of Applied Sport Psychology and has consulted collegiate, competitive youth, and professional athletes both on the individual and team levels.
"While there are many reasons I am excited to be part of BU Wheelock, the one that stands out the most is having the opportunity to work with the brilliant and inspiring BU Wheelock faculty and students," Block says.
Bobby Hiep Bui
Program Director, EdM in Counseling/Senior Lecturer
Bobby Bui joins the faculty with a variety of professional interests, which include expanding access to psychotherapy for low-income people, improving higher education in prisons, and improving the supervision experience of counselors in training. He is a seasoned psychologist with years of experience supervising clinicians, practicing psychotherapy, conducting play therapy sessions, and conducting evaluations.
"I am excited to be working with this talented and dedicated group of individuals as we foster our students to reach their full potential and be the catalyst for meaningful change in their communities and the broader world," says Bui.
Lindsey Chapman
Lecturer, Special Education
Lindsey Chapman's work focuses on inclusive pedagogy and preparation for teachers. She's developed graduate and undergraduate courses on a variety of topics, including Universal Design for Learning, social perspectives of disability, and family and community partnerships. Before joining the faculty at BU Wheelock, Chapman was a clinical assistant professor in special education at the University of Florida.
Eric Cordero-Siy
Clinical Professor, Mathematics Education
Eric Cordero-Siy shows elementary school teachers how to develop lessons that make sense of mathematical concepts, often using drawings and other representations. He also supports teachers in using equitable, social-justice-oriented mathematics education practices in the classroom. Cordero-Siy is a former high school mathematics teacher who has taught in New York, Georgia, and the Philippines.
"I'm excited to work at Wheelock because we're provided the opportunity to reflect and take action to face systems that have shut many of us out and liberate ourselves from the mindsets that tell us we can't," says Cordero-Siy.
Maria Teresa Coutinho
Clinical Associate Professor, Counseling Psychology
Maria Teresa Coutinho researches the cultural, social, and healthcare system factors that influence healthcare utilization by urban children of color, including healthcare utilization among Black children with asthma and their families and the transition to adult healthcare among urban adolescents of color with asthma diagnoses. In addition, she has an interest in understanding the use of community health workers to support health care engagement for children of color diagnosed with chronic illness.
William Delgado
Research Assistant Professor of Education, Educational Leadership & Policy Studies
William Delgado's current research focuses on teacher effectiveness and human decision-making. More broadly, his research interests include labor economics, the economics of education, and behavioral economics. Before joining BU Wheelock, Delgado was a postdoctoral fellow at the University of Chicago.
"I am excited to join the impressive BU Wheelock community, which is leading the movement to promote equity and social justice in education," says Delgado. "I look forward to helping train the next generation of education researchers, leaders, teachers and beyond. I also look forward to interacting with the research community."
Ramón González
Professor of the Practice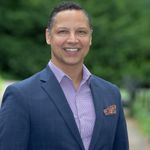 Ramón González's research interests include entrepreneurial school leadership, flexible school year programming, "at-promise" literacy programs, and youth development and resource-allocation strategies. Before working at BU Wheelock, Gonzalez was the award-winning principal of the Laboratory School of Finance and Technology in New York City. He founded two public schools and mentored over 100 aspiring leaders to school leadership positions.
Michael Medina
Assistant Professor, Applied Human Development
Michael Medina's research focuses on racial and ethnic identity development: that is, young people's beliefs about their cultural backgrounds, interpersonal and sociocultural influences on their beliefs, and the challenges that youth face when encountering a racialized school system. Before joining BU Wheelock, Medina was a postdoctoral scholar in the Human Ecology department at the University of California, Davis. 
"Working at BU Wheelock is the opportunity I've been hoping for. The community is incredibly supportive and welcoming," Medina says. "I have the resources and opportunity to pursue my research agenda of choice. The climate is mindful of issues of diversity, equity, and justice. I feel like this is the place where educators can really make an impact."
Ashley R. Moore
Assistant Professor, Teaching English to Speakers of Other Languages (TESOL)
Ashley R. Moore is a critical applied linguist whose research focuses on two primary topics: queer-inclusive and queer-affirming language education, and the concept of linguistic dissociation, which he describes as a "psychosocial process through which an individual or group distances themselves from certain linguistic resources within their existing repertoires because those resources have come to connote intersubjective disharmony."
"I'm excited to be part of a community that shares the values that I bring to teaching and research. In conversation with my new colleagues during the faculty retreat, we discovered that we all place the learner at the center of our work, focusing on their existing strengths," says Moore. "We then interrogate the deficits in the systems that might be preventing them from making full use of those strengths. Finally, we leverage that knowledge to engage and empower learners and the people who support them to create education systems that allow everyone to achieve their full potential."
Anna Ward
Lecturer, Sport & Performance Psychology
Anna Ward is a researcher in sport and performance psychology, Ward focuses on professional development for future practitioners, including peer mentorship and supervision training; certification and licensure; and intervention protocol development, implementation, and dissemination. Ward recently graduated from Florida State University with a PhD in Education and Learning Systems, Sport Psychology.
Jeffrey Young
Master Lecturer of Educational Leadership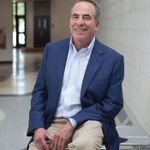 Jeffrey Young brings a wealth of research interests to the BU Wheelock faculty, including equity and excellence in education, community engagement, school district leadership and the superintendency, organizational development, politics and policy in education, and executive coaching for leaders in education. Before joining BU Wheelock, Young was a professor of practice in education leadership at Teachers College, Columbia University.