New Master's Program Explores Education for Equity and Social Justice
In the wake of George Floyd's death and the racial reckoning that followed, universities, businesses, and other institutions in the United States reexamined their attitudes toward race, ethnicity, and culture. Many of them—including Boston University—reaffirmed their commitment to supporting racial equity. The increased attention to racial disparities and systemic injustices spurred Felicity Crawford, a clinical associate professor of special education, to collaborate with several teams across BU to develop a new master's degree program that equips educators and other professionals to create a more just, equitable world.  An interdisciplinary program that can be taken fully online, the EdM in Education for Equity & Social Justice is geared toward educators and other working professionals who want to challenge biases, defy stereotypes, and dismantle oppression through their work. 
"Making room for a range of perspectives and seeking an accurate account of history through an evidence-based approach to learning should allow people in positions of authority to make fewer unjustified assumptions about children's capabilities," says Crawford. We spoke to her to learn more about what students can expect from the new master's program.

BU Wheelock: What led to the creation of the EdM for Education for Equity & Social Justice, and what need do you think the degree program fulfills?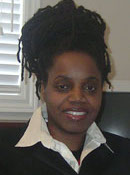 Felicity Crawford: The public assassination of George Floyd under color of law laid bare the perniciousness of racism and the unequal treatment of minoritized people in the United States. These outcomes didn't occur in isolation—they occurred within systems of inequity that have been carefully constructed for generations. Floyd's murder also represents the collective failure of trusted institutions—of which schools of education are a part—to uphold one of the self-evident truths on which our Constitution was based, which is equality. 
Given the enormousness of the problem I just described, it's important that educators get the interdisciplinary expertise to understand the issues in all their complexities. Our much-maligned educational system, which has performed remarkably under the most challenging circumstances, could do an even better job in ensuring that it does not reproduce the biases in society at large. Graduates of our program will have the skills to identify and interrogate policies and laws for evidence of bias, and through their research rectify these inequities, wherever they exist, whether intentional or inadvertent. They will also be able to develop data-informed solutions to present disparities, wherever they persist. 
BU Wheelock: How do you think this new master's program will enhance people's knowledge of social justice, equity, and inclusion? 
Crawford: There's an uneven distribution of resources that creates and sustains inequity. Black children and other children of color are routinely excluded from opportunities and resources. This pervasive inequality has created an expanding list of gaps, such as gaps in wealth, gaps in housing, gaps in health, gaps in finance, gaps in education, and gaps in mortality. 
We designed this program to help educators, policymakers, and other professionals learn how to address the consequences of systemic inequity that come along with invidious discrimination against excluded groups. They should have ready access to relevant scholarship on these issues.
BU Wheelock: How do you think students can take what they will learn and apply it in real-world situations as teachers or counselors? 
Crawford: This program will help educators to construct their understanding of how, for example, intergenerational trauma is transmitted or how chronic stress leads to pathology. The interdisciplinary model we have developed really gives us ways to consider how we might collaborate with constituents within and outside education to mitigate the impact of the social determinants of health on children's learning. 
BU Wheelock: How did you and your team choose the curriculum? What pedagogical and ethical principles guided your decisions?  
Crawford: We developed a curriculum based on our understanding that there are gross social and structural inequities, for example, asymmetric funding of schools; criminalization of normal childhood behaviors driven by stereotypical propensities ascribed to these populations; racialized policing and the consequent incarceration of victims in private prisons; and the unregulated and unvalidated use of questionable and biased algorithms in employment and in teacher evaluations. These problems will not resolve themselves.