Nathan Jones to Lead National Center for Special Education Research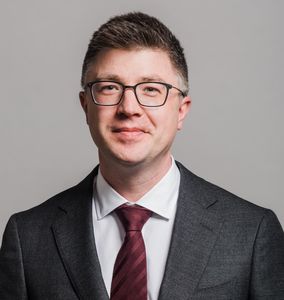 Nathan Jones, an associate professor in special education and educational policy at Boston University Wheelock College of Education & Human Development, has been appointed to lead the Institute of Education Sciences' (IES) National Center for Special Education Research (NCSER). Jones's term as commissioner of NCSER began August 28, 2023.
"I have such deep respect for the role that IES has played in US education since its founding 20 years ago," says Jones said. "It is an honor to get to contribute to NCSER's mission of using high-quality research to improve educational opportunities for individuals with disabilities, and I am thrilled at the opportunity to serve the field of special education."
Jones is a leading expert in the intersection of education policy and classroom teaching, particularly in special education. He is affiliated with the Wheelock Educational Policy Center, and his research has been supported through grants from the National Science Foundation, the Institute for Education Sciences, the William T. Grant Foundation, and the Spencer Foundation. His research has appeared in leading journals in special education, education policy, and measurement, including the Journal of Human Resources, Educational Evaluation and Policy Analysis, and Educational Researcher.
"We are thrilled that the U.S. Department of Education and the Institute for Education Sciences sees the amazing leadership that Dr. Jones brings to this position," says David Chard, dean of BU Wheelock. "As a college, we have a long history of positive work in the field of special education that is rooted in high quality research. As a consequence, ensuring that NCSER is led by a strategic and impactful scholar will also ensure that outcomes for students with disabilities are prioritized."
Jones joins NCSER at a critical and exciting time for IES, the US Department of Education's independent research and evaluation arm. In 2022, IES marked its 20th anniversary advancing the education sciences and improving outcomes.
"I look forward to the fresh perspective Nate will provide to NCSER," IES director Mark Schneider said. Schneider added, "His expertise in computer and data sciences is particularly valuable for our work at a time when we are seeing rapid developments in technology and an escalating need for cutting edge research with or at risk for disabilities."
In 2022, Jones served as a committee member for the National Academies of Sciences, Engineering, and Medicine report, The Future of Education Research at IES: Advancing an Equity-Oriented Science. Jones is also a founding member of the BU Faculty of Computing & Data Sciences. He earned a BA from Northwestern University and a PhD in education policy and special education from Michigan State University. He began his career as a middle school special education teacher.