Jerry M. Whitmore, Jr., says many administrators, superintendents, and school board members have been "caught flat-footed" by questions about their teaching on race.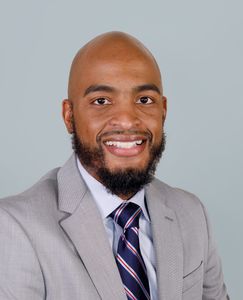 "It's a lot of fear and anxiety for the majority of administrators and teachers," says Whitmore, a clinical assistant professor with a focus on higher education administration, referring to viral videos of parents angrily opposing critical race theory in school board meetings. "What we see on TV has not happened to them in their schools, but they feel like they're either hearing the rumblings or they are just nervous about when it will be my turn to be up to bat."
To help school leadership be more thoughtful, empathetic, and prepared in their engagement with community members around the hot-button issues of the day, Whitmore shares a series of  questions and considerations to guide the discussion. 
UNDERSTAND YOUR COMMUNITY
Administrators who work to build deep understanding of—and connection with—the communities in which they work, Whitmore says, will be better equipped to identify and respond to concerns when they arise.
WHAT ARE THE ISSUES?
When school leaders are listening to a variety of voices in the community, questions and concerns will rise to the surface, Whitmore says. The skill of pinpointing the societal issues administrators may encounter before or as they bubble up has not been an emphasis at Wheelock, Whitmore adds, which he aims to help change. "I feel like we have failed when it comes to these conversations of critical race theory, gender, and a whole host of other things," he says. "What we have seen on TV is a manifestation of how we have not prepared school leaders."
WHAT ARE THE FEARS?
Below the surface of a parent concern is a specific set of fears, Whitmore says. When concerns arise in the community around installing gender-neutral bathrooms in an elementary school, for instance, the underlying fear is that adults will be using the same bathrooms as children, Whitmore says. "How do we address these fears and say, 'Oh, this is a bathroom for children only—this bathroom for adults?'" he adds.
WHAT ARE THE GAPS IN KNOWLEDGE?
"Do people actually know what they're talking about, or are people going to Twitter, to the ends of social media to find the groups that are spitting out the most fire?" Whitmore posits.
He adds that this is also a moment for administrators to be transparent about gaps in a school's knowledge or resources—be it the need for a dedicated staff working on diversity, equity, and inclusion issues in the school community, holes in the curriculum, or another oversight.
WHO ARE THE EXPERTS?
While superintendents speak for school systems and principals speak for individual schools, Whitmore says, hard conversations with community members can benefit from the input of an in-house or outside expert. "This also gives the perception that these school leaders get what we're talking about, and we're actually leaning in to those experts," he adds.
FOLLOW UP!
If school leaders don't continually follow up with community members regarding concerns and issues that arise, they will continue to deal with "flare-ups" months and years later. Whitmore likens it to a wildfire that is "plastered all over the news" for two or three days, drops out of the news cycle suddenly, only to reemerge as a second fire started from the first blaze's embers. "If you don't address those embers," he says, "they will continue to spiral out of control."