Dear Alumni and Friends,
Welcome to the 2022 edition of BU Wheelock. As with earlier editions, this one is full of information regarding the work of our students, faculty, staff, and alumni that is making a big difference when and where we need it most. For example, you'll read about two studies conducted by BU Wheelock faculty regarding the impact of COVID-19—one is about young people's mental health, and the other is about the impact on teachers. Originally, we called the story "The Most Unusual Year" until someone pointed out that we can hardly call any one of the past three years "the" most unusual.
Certainly, COVID-19 is not the only thing we have lived through during these unusual years. We have also been challenged by the ongoing racial, economic, and environmental crises that impact our country and our world. But as you'll read in these pages, our dynamic BU Wheelock community—including our alumni—are coming together to address the changes we need to see in our society.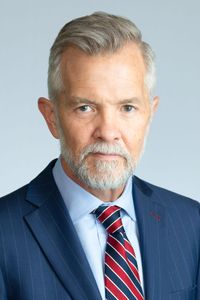 In this issue, you'll read about some of these efforts, including stories about how we strive to prepare our students to be antiracist teachers and how BU Wheelock has become the home of the National Center on Improving Literacy, a federally funded effort to improve literacy outcomes for all students, particularly those with dyslexia. You'll also learn about the 50th anniversary of our Child Life & Family-Centered Care professional preparation program, which was pioneered at Wheelock and is now an international force of professionals working with children and youth with chronic or terminal illness. Of course, you'll also learn about the alumnus featured on our cover, Eric Setzer, who sees his Deafness as pivotal to his identity as a teacher and an athlete. And there is much, much more!
In this complicated time, rather than reaching back to what is comfortable, we are reaching into the future to motivate our work as a college. We are more certain than ever that our work at BU Wheelock is critical to understanding and addressing the challenges in education and human development that have arisen in the past few years and that we will face in the future. Our faculty is producing thoughtful research that is helping schools and communities respond to new challenges, while our students are learning to be the agile and creative professionals that the education and human development fields need now and in the years to come.
"Human Potential Transformed"—it's a phrase you'll see on our website and in our materials, and I think it aptly summarizes the feeling of optimism that I sense every day in our college. And it's my hope that as alumni and friends of BU Wheelock, you also share our optimism. Transforming the potential of smart, eager students into innovative and interesting professionals will continue to transform the world!
Sincerely,
David J. Chard
Dean