Introducing an All-New Book Club for BU Wheelock Students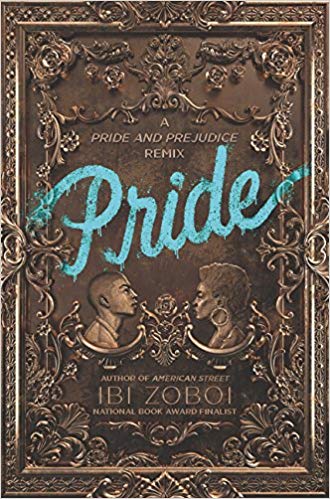 Wheelock Student Book Club
February 27, 6:30 pm
WED 423 at Two Silber Way
On Twitter at #WheelockReadsPride
This spring semester, BU Wheelock students are invited to take part in a brand-new book club, created and coordinated by BU Wheelock faculty members Dr. Janine Bempechat, Dr. Christina Dobbs, and Dr. Christine Leider, in partnership with Helen Lee, Library Coordinator at the Pickering Educational Resources Library.
The Wheelock Student Book Club will focus on books for children and adolescents. First up will be Pride by Ibi Zoboi, which School Library Journal described as a "Bushwick-set, contemporary retelling of Jane Austen's Pride and Prejudice" that "tackles gentrification, Blackness, and romance with honesty, humor, and heart. This excellent coming-of-age take on a classic belongs on all YA shelves."
The group will discuss Pride on February 27, 2020, at 6:30 pm in room WED 423 at Two Silber Way. Students who want to participate can pick up their free copy of Pride at the Pickering library (downstairs at Two Silber Way); copies are available on a first-come, first-serve basis.
Students are encouraged to submit their ideas for discussion topics to unpack at this first meeting, using this Google form. The discussion will continue on twitter via the hashtag #WheelockReadsPride.
An important aspect of this book club is student choice. In addition to proposing discussion topics for these books, BU Wheelock students will select the next book the club reads. Students should send the organizers their ideas for the next book using this Google form. Students should also feel free to reach out to Dr. Dobbs (cdobbs@bu.edu) or Dr. Leider (montecil@bu.edu) with any other questions they have about this new book club.
The Wheelock Student Book Club is funded in part by a grant from the Strategic Initiatives Seed Fund.