Room Reservations
How to Reserve a Room
Note: To reserve a BU Wheelock room at 2 Silber Way or 621 Comm Ave., you will need to use Outlook. Even if you don't use Outlook as your primary email platform, faculty and staff can use this website below to reserve a room.  Students should ask a faculty member or administrative assistant for help booking a room if they cannot get into this website.
1. Go to https://outlook.office.com/calendar/view/week .
2. After logging in with your full email address and BU credentials, you will see your Outlook calendar.
3. Click on New Event in the upper left corner (or, if you already have a meeting scheduled, open that event to edit it).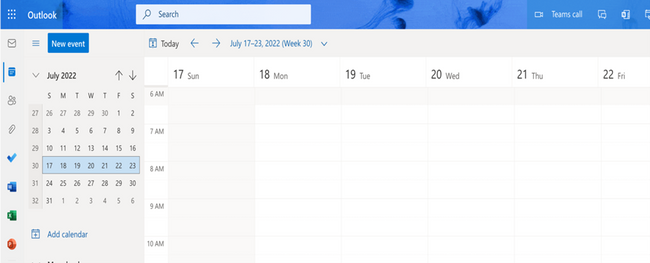 4. Set up your meeting as usual and then click into the "Search for a room or location" field. You will not be able to see the rooms until you enter your meeting information.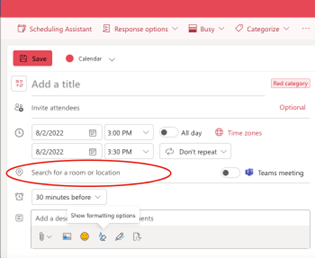 5. Then, click on the bottom option, "Browse with room finder."
6. In the Room Finder box that will open on the right, under "Building," type in WCEHD (see example below). You must begin typing for it to show this.
7. Choose the room you would like.
8. Once you choose a room, you can click on Scheduling Assistant to double-check that it is available when you need it.
9. If it is, click Done and then click on the Send button if you are ready to send the invitation to your participants.
Important Reminders
Priority is given to academic courses. Space requests submitted before the start of the academic semester will be approved after class locations and times have been confirmed.
Students, faculty, staff, and visitors are expected to follow the room reservation policy.
Space is limited. We encourage that you submit room reservations requests five business days before an event.
Cleaning supplies will be available in each room, and you are responsible for wiping anything you touched in the space before the end of your reservation.
Updated 8/15/2022