Faculty Research in STEM and Deaf Studies Among New Federally Funded Grants in 2020
BU Wheelock faculty contribute innovative research on a wide range of timely topics, ranging from American Sign Language (ASL) vocabulary acquisition to science, technology, engineering, and mathematics (STEM learning for hospitalized children. In 2020, faculty secured over $6 million from the National Institutes of Health (NIH) and the National Science Foundation (NSF) to support this research.
These newly funded projects by NIH and NSF are excellent examples of the kinds of innovative, ambitious research being conducted by our faculty at BU Wheelock," says Dr. Nate Jones, chair of BU Wheelock's research committee. "We are excited to once again partner with NIH and NSF on this important work."
Read more about each of the projects.
Effects of Input Quality on ASL Vocabulary Acquisition in Deaf Children
Principal Investigator: Naomi Caselli, assistant professor
Partner: Wellesley College
Dr. Caselli and partners from Wellesley College have released an online vocabulary assessment for young deaf children to identify if they are reaching appropriate language acquisition milestones. Dr. Caselli and her team were also awarded a diversity supplement, which will enable Dr. Lauren Berger, a deaf scientist from Gallaudet University's educational neuroscience program, to join the team as a postdoctoral associate.
National Institutes of Health (NIH), $3 million
Multi-Gen STEM Makerspaces in Affordable Housing: Co-Designing a Model with the Community
PI: Kathleen Corriveau, associate professor
Highlighting the science that occurs in everyday activities and enhancing STEM self-efficacy through multigenerational making, Dr. Corriveau has been working with an affordable housing program in Connecticut to identify makerspace activities and promote community involvement. The project included an October kickoff event with plans for "kits" that families can use until larger group activities are safe as well as remote events.
National Science Foundation (NSF), $49,000
STEM Literacies, Learning, and Identities through Cascading Models of Near-Peer Mentoring
PI: Maria Olivares, assistant research professor, and co-PIs Eli Tucker Raymond, research associate professor and Kate Frankel, assistant professor
This project is designing research to understand STEM learning in local high school settings. It is being conducted in partnership with Madison Park Technical Vocational High School in Boston (MPTV), The Young People's Project Greater Boston site, and the Boston Public Schools Teacher Cadet Program. The project is also helping to develop a near-peer mentoring program at MPTV.
NSF, $1.15 million 
Developing a Network to Coordinate Research on Equity Practices and Cultures in STEM Maker Education
PI: Olivares and Co-PI Tucker Raymond
Partners: University of Arizona, University of St. Louis, University of North Carolina-Greensboro
This grant will help broaden STEM participation by underrepresented groups in the United States by supporting building the "CRAFT Network," which conducts research, shares resources, and incubates emergent inquiry and knowledge.  The network will build capacity for research and knowledge, and leverage the efforts of scholars, practitioners, and an extended network of formal and informal education partners in urban and rural sites.
NSF, $500,000
Collaborative Research: Using Culturally Sustaining STEM + C Learning Environments to Explore Learning and Identity
PI: Tucker-Raymond
Partners: Olin College, Tufts University, University of Florida
This project seeks to engage middle school youth from groups underrepresented in STEM and computing by producing a model learning environment that emphasizes the computing and computational making practices that already exist in their lives .
NSF, $822,000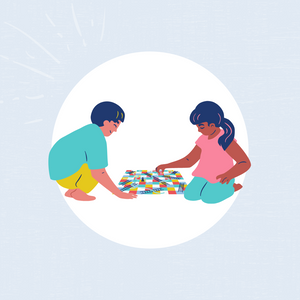 "Young Patients as Innovators: Developing Pediatric Makerspaces to Enhance Chronically Ill Children's STEM Learning, Self-Agency, and Identity"
PI: Olivares
Partner: Digital Harbor Foundation
This project will support informal STEM learning for hospitalized, chronically ill pediatric patients in two California medical centers whose patients are predominantly youth of color from low-income backgrounds: George Mark Children's House in San Leandro and Santa Clara Valley Medical Center in San Jose. This project introduces the concept of Legacy Makerspaces and will draw on growing efforts to memorialize the lives of young patients, particularly those who have been diagnosed with terminal illnesses.
NSF, $827,000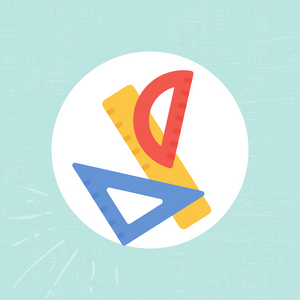 Leveraging Simulations in Preservice Preparation to Improve Mathematics Teaching for Students with Disabilities
PI: Nate Jones, associate professor
Partners: University of Virginia, University of Delaware
With persistent gaps in long-term math outcomes between students with and without disabilities, teacher education programs need additional ways to provide training to preservice general educators so that they enter the classroom better equipped to meet the needs of students with disabilities. The research team will develop, implement, and evaluate learning units using mixed-reality simulations to provide teacher candidates new opportunities to learn mathematics teaching practices that are known to support students with disabilities.
NSF, $3 million