English educators teaching YA novels seek Dr. Christina Dobbs' blog posts for direction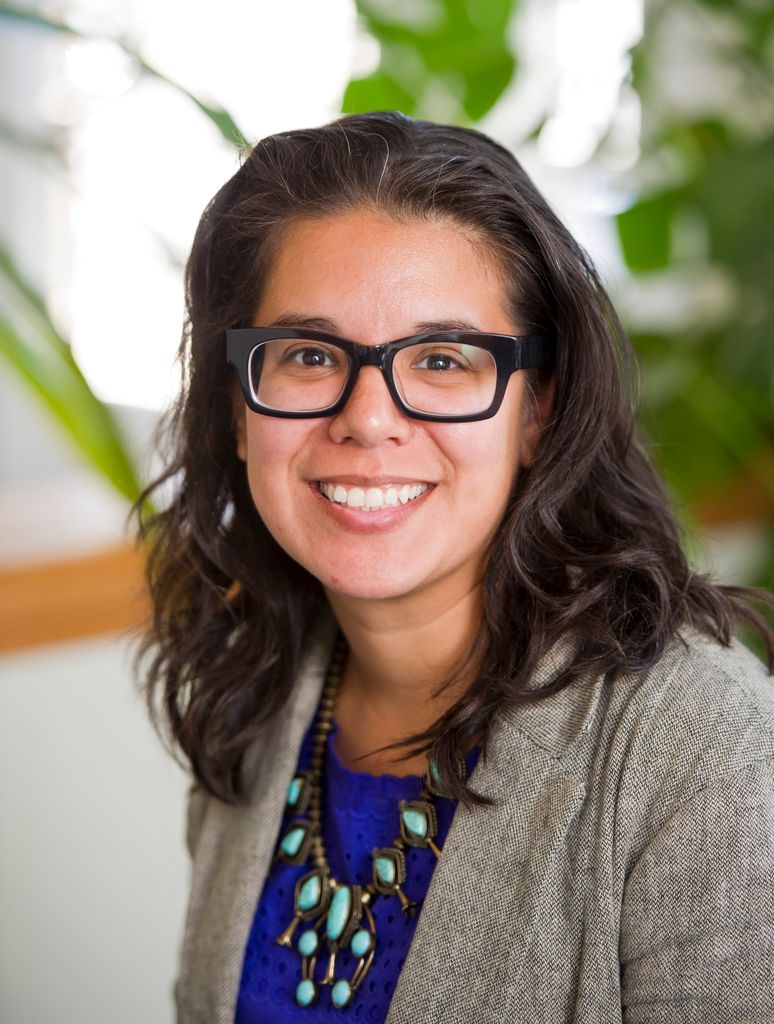 Beyond teaching courses like "Methods in Teaching Classics and Contemporary Texts" and "Methods in Teaching Writing," Assistant Professor Christina Dobbs extends her lessons in English Education to the audience of a literary blog titled Lolly's Classroom.
"It's a really fun way to talk with practicing teachers directly," Dr. Dobbs said of her blog posts, which are hosted on The Horn Book.
She writes about books that feature adolescent characters and how teachers can think about using them in the classroom.
"A lot of people don't realize the options that are out there," Dr. Dobbs said regarding young adult novels. "I think that some people have this idea in their mind that the books are going to be easy or be juvenile in some way, and of course some of them are. But there's this huge, enormous amount of young adult novels available and if we think about them carefully, it can be a really successful way to teach."
Dr. Dobbs said that she receives a fair amount of emails from teachers who read her posts, seeking advice on how to, or how not to, teach a particular text.
"Because I was a high school teacher I think a lot about books that feature characters of that age," she said. "I get upset when people don't think of adolescence in its own right. They just treat it as a step on the path to becoming an adult. But a lot of really important things happen during this time."
In her own courses, and in her blog posts, Dr. Dobbs explores the value of students seeing someone their own age in the texts that they read.
"I use a ton of YA books in my Text Methods class," Dr. Dobbs said. She added that for the first time, she and Dr. Maurice Lee, Chair of the Department of English in the College of Arts and Sciences, are co-teaching a YA novel in their Teaching American Literature course.
The class is reading "American Born Chinese" by Gene Luen Yang, a graphic novel about a boy who is the only Chinese-American student in his high school.
The course is open to both undergraduate and graduate students in SED and CAS who want to think about how literature is taught.
"You would think that because I'm in English Education and [Dr. Lee] is in English, that what we do is similar, but it's not at all," Dr. Dobbs said. "We always discover different ways to think about texts, and which texts are considered literature and which should be taught in high school versus in college."
For example, one of Dr. Dobbs' latest posts on The Horn Book discusses her revisiting The Scarlet Letter with Dr. Lee and their students, a book that she hated in high school.
"My memory of [The Scarlet Letter]," she writes, "is one of a book that had little to do with me and my life, a story of a woman who says little as she is treated unfairly by a number of people."
But as Dr. Dobbs re-read the text, she did so alongside YA novel "What We Saw" by Aaron Hartzier.
"And in an unexpected twist," she writes, "reading the two of them together gave me a new perspective about the classic and made me consider ideas about relevance. We are still talking about women and girls, and whether we treat men and women equally in this world."
Dr. Dobbs' posts, and others on The Horn Book, serve as a resource for teachers who want to identify young adult novels that they can use in the classroom, and engage with them in the most effective way possible.
"Review journals for children's books spend a lot of time talking about whether books are good or bad," Dr. Dobbs explained. "They don't think about who the books would be useful for. So yes the book is good, but how can I use it in the classroom?"
Dr. Dobbs' posts are in conversation with this question. You can read her musings on teaching YA novels and English education at http://www.hbook.com/author/cdobbs/.
–Lisa Randall