Ed-Vance: Building a Pipeline for Teachers of Color
Last week, the Boston Globe published an article detailing what many educators across the U.S. have observed for quite some time: the student population has continued to grow increasingly more diverse, but the teaching force has not. Massachusetts is not immune to this trend.
"Altogether," the Globe reported, "school staffs—including teachers plus other workers—are less racially and ethnically diverse than their student bodies in more than 99 percent of public school districts statewide."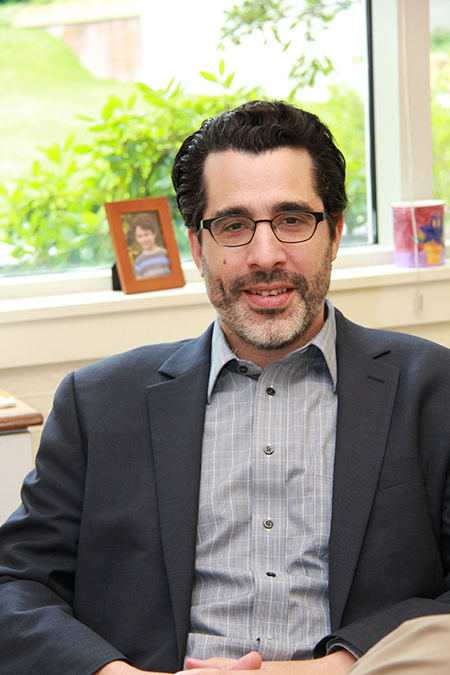 At the School of Education, Jacob Murray, Faculty Director for Professional Education, and Stephanie M. Cureton, tenured associate professor and Faculty Director of Early Childhood Community Initiatives, have been awarded a grant by the W.K. Kellogg Foundation for a project that aims to address what the Globe called a "worrisome mismatch."
Their project, titled "Ed-Vance: A Pathway of Excellence for Teachers of Color" aims to develop a unique pipeline to a career in education through partnerships between the School of Education, Boston Public Schools, and minority-serving institutions (MSIs). For this project, candidates would receive mentored, real-world classroom experience in a local Boston school; intensive professional development focusing on a culturally competent, anti-biased approach to teaching; preparation for Massachusetts teacher licensure; the potential for advanced graduate-level education at a reduced rate; and a permanent teaching job in the Boston area.
"We know that MSIs educate a large population of undergraduate students of color," Dr. Curenton explained, "But some of these institutions do not have graduate programs in education. We hope to create a pathway for students of color who are interested in a career in education to come from these MSIs to the School of Education to obtain their graduate degree."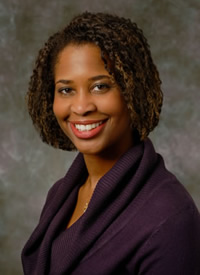 Candidates interested in the Ed-Vance pathway would come, as a cohort, to a summer institute at the School of Education where they would take courses and participate in professional development around teaching students of color, developing a strengths-based approach to teaching children of color, learning how to build equitable classroom environments, and working in urban settings. They would also be mentored and supported by veteran teachers in Boston Public Schools.
"This institute would provide them with the foundational skills they need to be effective educators," Mr. Murray said.
In addition to cohorts recruited directly from the MSI partnerships, Dr. Curenton and Mr. Murray will work with the Boston Public School district to advance the careers of staff members already working in the field.
"There are local teachers of color in the pipeline but who might not have all of the credentials they need for advancement and licensure," Mr. Murray said
"We want teachers of color not just because of a demographic focus, but we want them because of their lived experiences as people of color." -Dr. Stephanie Curenton
The project will target teachers interested in early elementary education, specifically grades 1-3, and recruit them for the School of Education's Master of Education in Elementary Education program.
"We've had a lot of great conversations with Jenn Bryson who is the faculty director for the Elementary Education program, and we think this would be a great fit," Dr. Curenton said. "We know that this program, in particular, prepares strong math and science educators at the elementary level, and we know that this is a large need for that."
Mr. Murray added that the use of a cohort model will be particularly important when recruiting and retaining teacher candidates.
"The attrition rates are pretty high among student-teachers of color and of new teachers in general. Forty-five percent of all new teachers leave within five years," he said. "The cohort model is hopefully a way to combat this challenge by creating a supportive professional peer group that will be learning and growing together."
The first phase of the $350,000 grant involves a planning year, where Dr. Curenton and Mr. Murray will seek to form partnerships with specific MSIs, plan the pipeline they will seek to build with BPS, and map out the summer institute and teacher training model. The expectation is that the Ed-Vance project will then receive further funding to actually launch as a program in Summer 2018.
"We're using this as an opportunity to rethink teacher training, different ways of preparing teachers for advanced degrees and credentials, both in terms of the coursework and the kinds of learning that we expose them to, but also the sequence in which students enter the teaching profession and enter a master's program," Mr. Murray said.
The goal, once this pathway program is established, is to share it with other cities, school districts, and teacher preparation programs as a model for successful recruitment and retention of teachers of color.
"We want teachers of color not just because of a demographic focus, but we want them because of their lived experiences as people of color," Dr. Curenton said. "Many of them have experienced first hand how it feels to be educated in system that under values your skills and efforts and ignores your heritage. We hope this experience will provide them with greater insight and a passion for culturally responsive, anti-biased practices that can promote equitable learning for children of color.
About the W.K. Kellogg Foundation
The W.K. Kellogg Foundation (WKKF), founded in 1930 as an independent, private foundation by breakfast cereal pioneer, Will Keith Kellogg, is among the largest philanthropic foundations in the United States. Guided by the belief that all children should have an equal opportunity to thrive, WKKF works with communities to create conditions for vulnerable children so they can realize their full potential in school, work and life. The Kellogg Foundation is based in Battle Creek, Michigan, and works throughout the United States and internationally, as well as with sovereign tribes. Special emphasis is paid to priority places where there are high concentrations of poverty and where children face significant barriers to success. WKKF priority places in the U.S. are in Michigan, Mississippi, New Mexico and New Orleans; and internationally, are in Mexico and Haiti. For more information, visit www.wkkf.org.
-Lisa Randall