Drs. Stevens and Martell Published Article on Feminist Teachers in The Journal of Social Studies Research
Dr. Kaylene Stevens, Adjunct Professor, and Dr. Christopher Martell, Clinical Associate Professor and Program Director of Social Studies Education, were recently published in The Journal of Social Studies Research. Their article titled, Feminist Social Studies Teachers: The Role of Teachers' Backgrounds and Beliefs in Shaping Gender-Equitable Practices, used critical feminist theory to understand how social studies teachers present gender in their classrooms.  
Abstract: Gender inequity is a persistent problem in the United States. While the high school social studies classroom should be an important space for addressing gender inequity, there is significant underrepresentation of women in the curriculum. Thus, it is crucial that we understand how self-described feminist social studies teachers present women and gender-equity in their classrooms. In this mixed-methods study, the researchers examined the beliefs and practices of six feminist-identifying teachers. The results reveal commonalities across teachers related to classroom discourses, curricular modifications, and professional practice, yet there were compelling differences based on whether or not the teacher subscribed to a critical feminist perspective or a liberal feminist perspective. While all the teachers in the study saw themselves as change agents, teachers who operated from a critical feminist lens focused more on structural gender inequity as a means to eliminate sexism, whereas teachers who operated from a liberal lens focused more on individual acts of sexism and greater inclusion of women—often individual women—in the curriculum. This study contributes to the scarce research on feminism in social studies and provides tools for practitioners who want practices that are more inclusive.
The Journal of Social Studies Research (JSSR) is an internationally recognized peer-reviewed journal designed to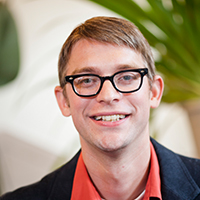 foster the dissemination of ideas and research findings related to the social studies. JSSR is the official publication of The International Society for the Social Studies (ISSS).
Citation for the article:
Stevens, K. M., & Martell, C. C. (2019). Feminist social studies teachers: The role of teachers' backgrounds and beliefs in shaping gender-equitable practices. The Journal of Social Studies Research, 43(1), 1-16.
The article can be accessed here: https://www.sciencedirect.com/science/article/pii/S0885985X17302723
– Grace Hagerty