Drs. Kanno, Winters Awarded Spencer Grant to Study How EL Status Affects Opportunity in High School Students
This January, the Spencer Foundation awarded SED faculty members Yasuko Kanno and Marcus Winters a $50,000 grant to conduct a study on the impact of the "English Leaner" (or EL) label on high school students in Massachusetts. Drs. Kanno and Winters will apply this grant toward their study taking place over the next year.
In their grant application, the co-investigators outline the reasons why these students, and their outcomes, should be studied. Noting that EL classification can be a double-edged sword, Kanno and Winters write, "On the one hand, EL classification provides emergent bilingual students with much-needed support . . . on the other, ELs can be subject to lower teacher expectations and fewer educational opportunities." For high school EL students, that translates into reduced access to advanced college prep courses, lower test scores, and fewer college options.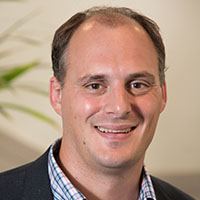 What Drs. Kanno and Winters are most curious about is whether EL status itself causes the limited opportunities those students encounter, or if other variables—including race/ethnicity, English proficiency, and lower test scores in middle schools—are responsible for the limits these high schoolers encounter.
Dr. Kanno notes, "We already know that ELs have severely limited access to advanced college-preparatory courses such as honors and advanced placement (AP) courses compared with native-English-speaking students. But we do not know what aspects of ELs—such as being racial minority students, having lower prior test scores, their developing English proficiency, or their EL status itself—are causing this limited access. Our project aims to examine the causal relationship between EL status and high school college-prep access."
In order to effectively investigate these factors, the investigators will assess and compare two different groups of EL students: those who scored just above the EL reclassification threshold and therefore exited out of EL classification just prior to starting high school, and those who scored just below the threshold and therefore entered high school as ELs. The two groups will otherwise be as similar as possible.
Drs. Kanno and Winters will look at access to AP courses and dual-enrollment courses, and MassCore completion, as well as college enrollment patterns by employing a fuzzy regression discontinuity design. They plan to publish their findings as early as 2019, and hope that any conclusive outcomes of their study may be applied by state and district administrators seeking to improve how public schools support bilingual students, both in Massachusetts and nationwide.