Drs. Christine Leider and Mary Hughes elected to MATSOL Board of Directors
Clinical Assistant Professor Christine Leider and Lecturer Mary Hughes have both been elected to the Massachusetts Educators of English Language Learners (MATSOL) Board of Directors. Dr. Hughes will also serve as a member of the organization's Finance & Audit Committee.
According to the organization's website, MATSOL's membership includes educators from PK-12 schools and institutions of higher learning, as well as from adult basic education and workplace programs.
"I always think of MATSOL as one of the leading organizations in the state around advocating for bilingual students," Dr. Leider said. "The Board is pretty neat as representation is varied. There are people like myself and [Dr. Hughes] who work in teacher education, folks who work in PreK-12 settings, such as ELL teachers and Directors, and others who are engaged in adult ESL work. It's very cool."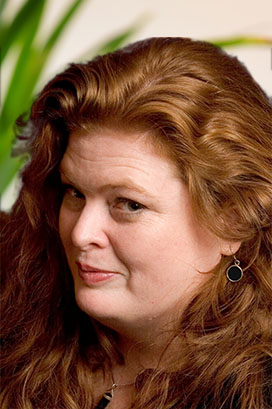 Both Dr. Leider and Dr. Hughes noted the organization's recent advocacy work in support of the Language Opportunity for our Kids (LOOK) bill, which recently passed in both the MA House and Senate. According to the MATSOL website, the bill encompasses "the latest in academic research and best practices in public schools serving English language learners, allowing all districts to choose high quality alternative language acquisition programs based on the educational and linguistic needs of the students, in addition to Sheltered English Immersion."
"It signals an important change in the approach to the education of ELLs in Massachusetts," Dr. Hughes said. "It's a really important message for future educators."
She added that, currently, there are over 90,000 students classified as ELLs, representing approximately 10% of Massachusetts students in public schools.
"I'm very excited to serve on the MATSOL board because the board's mission is to promote quality education and equity for ELLs," Dr. Hughes said. "As a linguist and an educator working in the field of language education I strongly believe in this mission, and I strive to promote the idea that multilingualism and multiculturalism are assets in the classroom and the larger social context."
Both Dr. Leider and Dr. Hughes expressed that a priority of theirs while on the Board will be to create a stronger connection between MATSOL and pre-service teachers.
"I'm really passionate about working with our student teachers who are working toward their ESL license, and I think a lot about how to support their professional development as first year teachers," Dr. Leider said. "MATSOL is a great organization for that professional development, so we'll work to encourage students to become involved as early as possible.
Dr. Leider added that they might accomplish this by establishing more partnerships and collaboration across teacher-preparation institutions in the state.
"There are a lot of opportunities to network, especially through MATSOL," Dr. Leider said. "I talk to my students about that a lot in terms of preparing to be an educator. You don't have to do it alone, you can find your allies in a professional learning community like MATSOL."
Dr. Leider and Dr. Hughes will both serve a three year term on the Board of Directors.
-Lisa Randall