Dr. Stephanie M. Curenton Launches Center on the Ecology of Early Education (CEED)

This Fall, BU Wheelock launched the Center on the Ecology of Early Education (CEED). Led by Dr. Stephanie M. Curenton, CEED's vision is to plant the seeds of racial justice and equity for children in Boston and beyond. To achieve this, CEED will conduct applied equity-focused research to inspire policy leaders and practitioners to cultivate opportunities that optimize Black children's well-being and ability to thrive.
CEED's vision is the culmination of the legacies of both Lucy Wheelock and Martin Luther King, Jr. Wheelock, the founder of historic Wheelock College, believed that how we educate our youngest children determines the future we are able to create for the world. King, a member of the Boston University Class of 1955, believed that education is a pillar of social justice, indispensable to securing the full blessings of liberty for all children.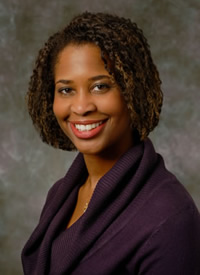 "I like to think that if these two were alive and working together during this present day, CEED would have been vision for their work," Dr. Curenton emphasizes.  "I believe that striving for social justice must start early, even during the prenatal period, if our society is truly committed to making the world a better place for future generations."
Dr. Curenton, a tenured Associate Professor of Educational Leadership and Policy Studies, and Applied Human Development focuses much of her research on the social, cognitive, and language development of racially marginalized children and their families.
At CEED, she is joined by a team of scholars and advisors from across the nation, as well as colleagues here in Boston. This includes Dr. Jason Sachs, Amy O'Leary, and Dr. Renee Boynton-Jarrett.
Through its infancy, CEED will focus on several initiatives:
Working with school districts in San Francisco and Miami on the refinement and dissemination of the Assessing Classroom Sociocultural Equity Scale (ACSES)
Working with Dr. Keshia Harris in Pittsburg on a family literacy project
Working with Dr. Jacqueline Sims and Dr. Nneka Ibekwe-Okafor on the Researchers Investigating Sociocultural Equity and Race Network (RISER). Dr. Curenton co-directs RISER with colleague, Dr. Iheoma Iruka (UNC-Chapel Hill).
Along with its research arm, CEED will use its research to provide strategic commentary on practice and policy-making. CEED will continue to invest in partnerships with organizations dedicated to professional development for educators and/or health practitioners. Furthermore, CEED will partner with national organizations to publish policy briefs related to preschool suspension and expulsion, COVID's effects on Black families, and Black families' access to child care before and after the pandemic.
"It is my hope that CEED helps to change the narrative about Black children's development and helps to build a pathway for improving their education and health," Dr. Curenton concludes.  As Dr. Walter Gilliam, one of CEED's advisory members, mentioned shortly after Representative John Lewis' death, CEED is proposing to be involved in "a good kind of trouble."