Dr. Robert Weintraub Named The Calculus Project Board Chair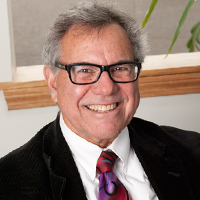 Dr. Robert Weintraub, BU Wheelock Senior Lecturer and Program Director for Educational Leadership and Policy Studies has been named Chairman of the Board of The National Calculus Project. 
The Calculus Project was founded to launch historically underrepresented high school students into Calculus in their senior year of high school. The Calculus Project, a comprehensive program beginning with rising eighth-graders, supports students through summer pre-teaching, school year tutoring, and a "Pride Curriculum." The program intentionally populates high-level math classes with a critical mass of students of color and low-income students in order to create a safer, more inclusive, and more productive academic setting. Students who enter Calculus in their senior year of high school are three times more likely to complete college and study STEM disciplines.
"In 2009, as headmaster of Brookline High, I worked with The Calculus Project founder, Dr. Adrian Mims to establish the first Calculus Project in the nation," explains Dr. Weintraub. That first cohort graduated high school in 2014 and, in 2018, all 21 of them graduated college in four years. 
For Weintraub, it is the impressive data like that which continues to engage him in the project and motivate him to support its expansion. Dr. Weintraub worked with Dr. Mims to create the BU Calculus Project and Leadership Academy in 2015, which saw its first graduates go on to top-tier colleges and universities beginning in 2020.  That cohort also supported five students in passing the Massachusetts MTEL exam for middle school mathematics teachers while they were still in high school. Weintraub served on the Board of Directors of The Calculus Project since its founding and was named Chairman of the Board in June. "If our nation is serious about dramatically improving math education, every school district should adopt The Calculus Project," Weintraub says.
At BU Wheelock, Dr. Robert J. Weintraub is program director of Pre-K-12 Education Leadership, teaches and advises Masters and Doctoral students, and has developed and leads several projects, including BU Wheelock's innovative new EdD in Educational Leadership and Policy Studies. Dr. Weintraub earned his EdD in Administration, Planning, and Policy at Boston University; his dissertation, "Voices From the Schoolhouse," is an ethnographic study of a magnet school in Lowell, Massachusetts.  He is a longtime successful K-8 and high school principal in Lowell and Brookline.