Dr. Rob Martinelle Examines Ambitious Teachers' Reflections in New Publication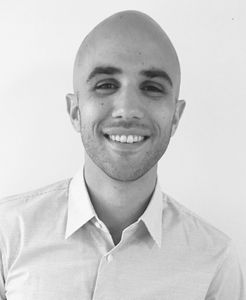 Dr. Rob Martinelle, BU Wheelock Social Studies Lecturer, has been published in The Journal of Social Studies Research. His article, entitled, "Using Video-Stimulated Recall to Understand the Reflections of Ambitious Social Studies Teachers," examines the reflections and characteristics of ambitious Social Studies teachers.
"Reflection, while widely acknowledged as the bedrock of ambitious teaching," explains Dr. Martinelle, "remains largely unexplored in research, particularly with regards to its substance." Dr. Martinelle's study findings, though situated in social studies and history education, have broad appeal in that they demonstrate that the reflections of teachers oriented toward inquiry-based pedagogy are guided, not by the daily (and narrow) objective measures commonly encouraged in schools, but by a deeper (and often moral) sense of purpose.
For Dr. Martinelle, the study leads to many, but one striking conclusion. "If school leaders wish teachers to adopt ambitious, inquiry-oriented pedagogy," He says, "They must understand and encourage reflection that appeals to the moral inclinations teachers bring to their work."
At BU Wheelock, Dr. Martinelle is a lecturer in Curriculum and Teaching and Social Studies Education. His research focuses on reflective teaching, social studies education, and the self-study of teacher education practices (S-STEP); as a doctoral student, he was the recipient of Wheelock's inaugural dissertation research grant in 2015. Prior to his appointment at Boston University, Rob worked as a secondary history teacher in several Boston Public Schools, where he also mentored beginning history teachers as a curriculum coach and supervising practitioner.
The Journal of Social Studies Research (JSSR) is an internationally recognized peer-reviewed journal designed to foster the dissemination of ideas and research findings related to social studies. JSSR is the official publication of The International Society for the Social Studies (ISSS). JSSR is published four times per year (winter, spring, summer, & fall).