Dr. Eve Manz Receives 2019 Early Career Research Award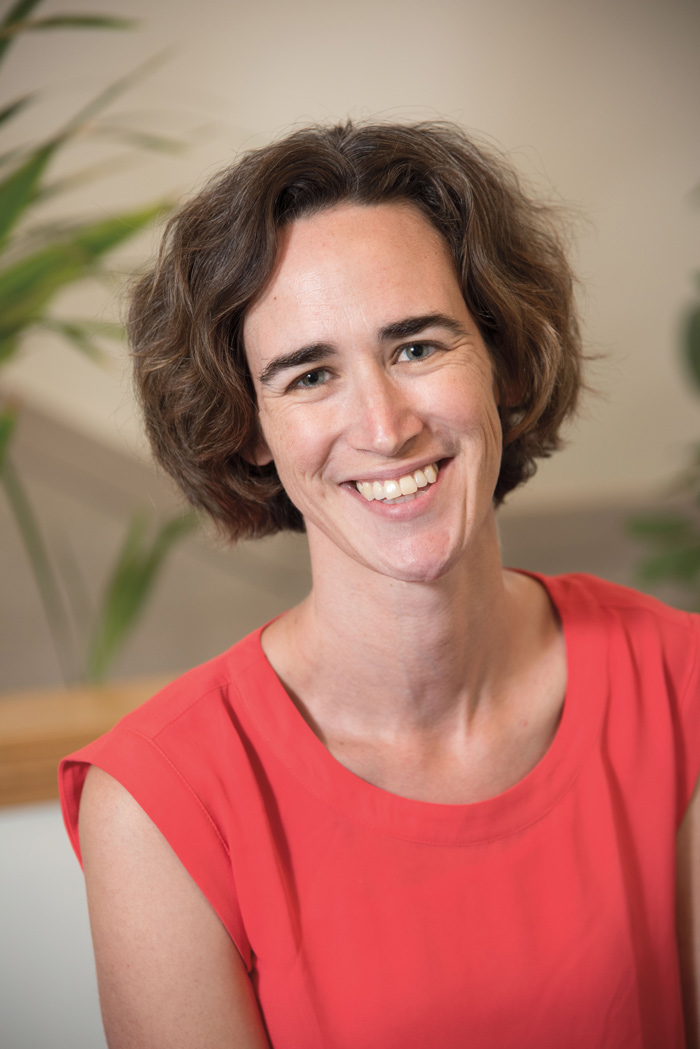 Dr. Eve Manz, Assistant Professor of Education specializing in Science Education, received the Early Career Research Award from the National Association of Research in Science Teaching (NARST) for her professional achievements as an early career scholar.

In a press release, NARST writes:
Manz's research focuses on the design and enactment of science learning environments that engage elementary school students in productive sense-making. She explores how teachers conceptualize and implement science practices, as well as how young learners meaningfully engage in those practices as they develop disciplinary knowledge.
Dr. Manz advances the idea of implementing uncertainty in elementary students' empirical activities to support their engagement in science practices. In partnership with school leaders and teachers, she also studies the complexity of elementary teaching systems. Her work is grounded in sociocultural theories, science studies, and the learning sciences, resulting in novel theoretical frameworks and methods for tracing the emergence of science practices and associated discourse in classrooms.
As an early career scholar, Dr. Manz is making significant contributions. She publishes her findings in the highest quality science education, learning sciences, and education, more broadly, journals. She also has garnered significant funding to support her research, including a CAREER Award from the National Science Foundation.
 As a recipient of the Early Career Research Award of NARST: A Worldwide Organization for Improving Teaching and Learning through Research, Dr. Eve Manz joins her predecessors in setting high standards for future recipients.
The award is granted annually by a selection committee of NARST member scholars, and will be presented to Dr. Manz during the "Welcome, Recognition & Plenary Session" at the organization's annual international conference, taking place in Baltimore later this month.
Please join our community in congratulating Dr. Manz on this prestigious award.
To learn more about NARST, click here.
– Grace Hagerty