Dr. Ariel Tichnor-Wagner Partners with CIRCLE to Report on Civic Education in Massachusetts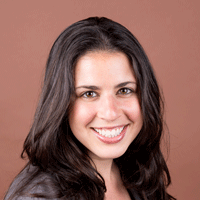 Ariel Tichnor-Wagner, lecturer of educational leadership & policy studies at BU Wheelock, has joined forces with researchers from the Center for Information and Research on Civic Learning and Engagement (CIRCLE) at Tufts University's Tisch College of Civic Life to report on the current state of civic education in Massachusetts.
"The State of Civic Education in Massachusetts: A Report Prepared for the Massachusetts Department of Elementary and Secondary Education," was released on Tuesday. Written by Dr. Tichnor-Wagner and CIRCLE colleagues Dr. Kei Kawashima-Ginsberg and Noorya Hayat, the report responds to the state's landmark 2018 History and Social Sciences Framework, which emphasizes civics from pre–K through grade 12.
Funded by the Massachusetts Department of Elementary and Secondary Education, the report examines awareness and understanding among educators and school and district leaders; implementation within districts; and variations in civics policy knowledge and framework implementation that may result from educators' geographic location, context, and types of students they serve.
The report's authors surveyed over 500 educators across Massachusetts. They found that while most educators are committed to integrating the 2018 HSS Framework, many need additional support, especially at the elementary level. In response to their findings, they recommend: a continued prioritization of the equitable implementation of the Framework; additional investment in professional development and resources, particularly for elementary school teachers and student-led civics projects; and the creation of an accountability framework for implementation.
"The 2018 civics legislation and Framework provided a comprehensive vision for civic education that emphasizes teaching civics from Pre-K through high school, as well as inquiry, equity, and student engagement in civic life," says Dr. Tichnor-Wagner. "This report shows how important it is for civics to be a focus of our schools. Policymakers, educators, and professional development providers can use these findings to target valuable resources toward areas of teaching civics that need the greatest improvement."
At BU Wheelock, Dr. Tichnor-Wagner focuses on education policy and politics, with an emphasis on policy and program implementation, continuous improvement research, school improvement, civics education, and global citizenship education. A former elementary school teacher of immigrant students in a low-income urban school district, Dr. Tichnor-Wagner is deeply committed to the implementation of policies and practices that improve the academic and social-emotional outcomes of culturally and linguistically diverse students.
CIRCLE , the Center for Information and Research on Civic Learning & Engagement, is a nonpartisan, independent, academic research center that studies young people's political and civic participation, with a focus on understanding, addressing, and ultimately eliminating the systemic barriers that keep some young people marginalized from civic life. CIRCLE is part of Tufts University's Jonathan M. Tisch College of Civic Life. The only university-wide college of its kind, Tisch College offers transformational student learning and service opportunities, conducts groundbreaking research on young people's civic and political participation, and forges innovative community partnerships. Its work is guided by two core beliefs: that communities, nations and the world are stronger, more prosperous, and more just when citizens actively participate in civic and democratic life; and that higher education has a responsibility to develop the next generation of active citizens.
In support of this report, Dr. Tichnor-Wagner and CIRCLE will be hosting two upcoming webinars. Follow the link to learn more.