Dr. Amie Grills' Study of Anxiety in Struggling Readers to be Presented at the Dyslexia Foundation Conference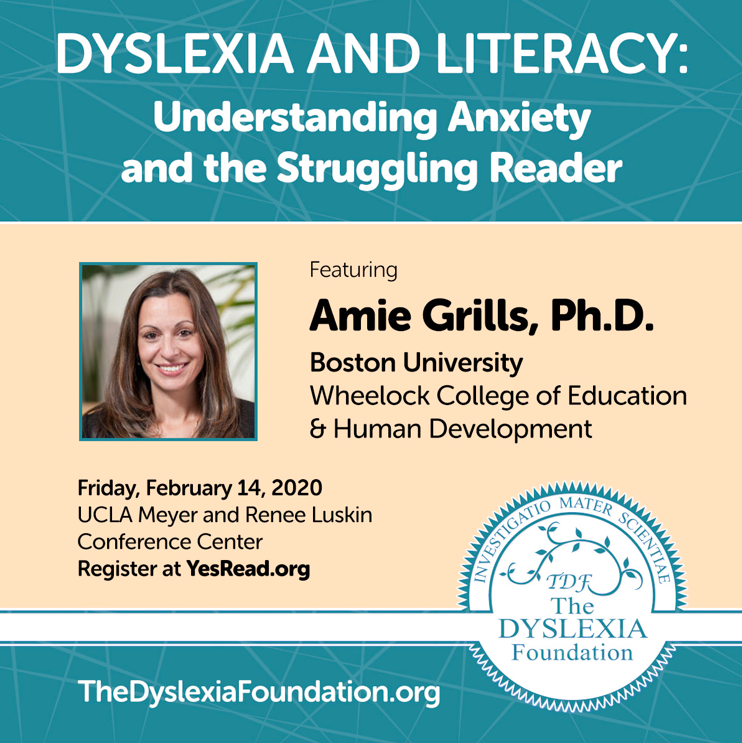 Dr. Amie Grills, professor and Associate Dean for Faculty Affairs & Research at BU Wheelock, and her research colleague Dr. Sharon Vaughn will deliver talks at the upcoming Dyslexia Foundation Conference which draw on data gathered through their study of anxiety and struggling readers.
Dr. Grills' talk is titled "Anxiety and Reading in the Classroom"; together, she and Dr. Vaughn will also deliver a talk titled "Classroom Strategies to Address Anxiety in Children who Struggle with Reading." The one-day conference will take place on February 14, 2020, at the UCLA Meyer and Renee Luskin Conference Center in Los Angeles.
The study Dr. Grills and Dr. Vaughn will base their talks on is funded by a 5-year $3M federal research grant (R01) from The National Institutes of Health (NIH)/Eunice Kennedy Shriver National Institute of Child Health and Human Development (NICHD).
The ongoing study began in 2017. Now in it's third year, the study is the first (and currently, the only) that has two complete years of data on anxiety and struggling readers.
Registration for the conference is open and details can be found at the Dyslexia Foundation's website.