CEED's Keshia Harris Co-Founds Summer Boxing League for Teen Girls
Dr. Keshia L. Harris, a research scientist at BU Wheelock's Center on the Ecology of Early Development, has co-founded a summer boxing program in Chicago for teen girls, with a focus on girls of color. Called the FightHER Project, the program builds the mental and physical strength of teen girls as a way to address the increased mental health struggles and racial stress they have experienced since 2020.
Harris co-founded the project with Unanimous Boxing Gym co-owner Erika Garcia and personal trainer Claire Quinn. This summer, 12 girls are participating in the program and are receiving boxing training, as well as health and wellness coaching. The program also includes 10 invited guest speakers who will share their professional journeys with the campers. Speakers include professional boxer and filmmaker Olivia Curry, as well as WBEZ Chicago reporter Natalie Moore.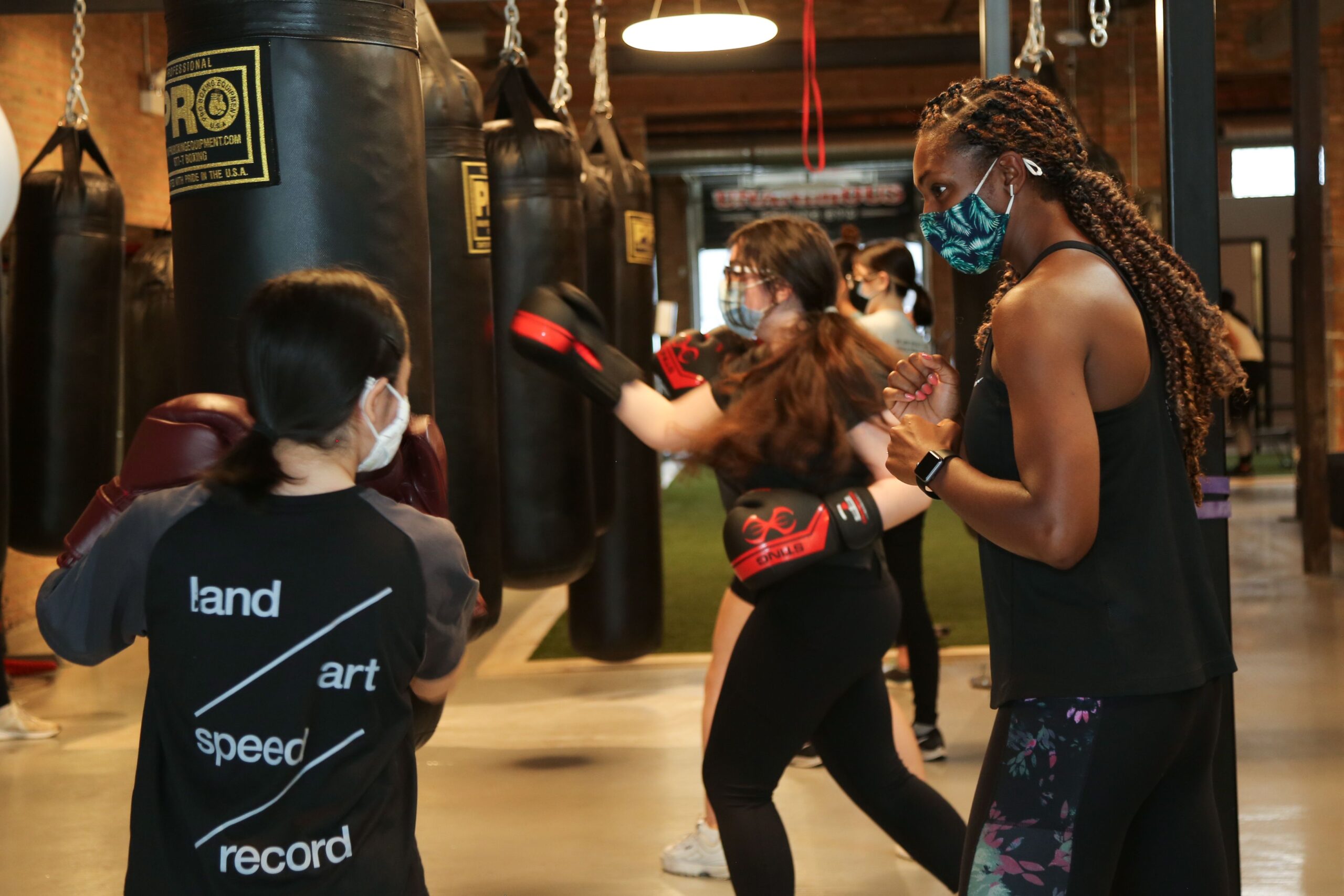 "As a Black woman and a former amateur boxer, I knew that starting a summer boxing program would be an incredible path towards emotional healing and physical strength for teen girls, especially girls of color," says Harris. "Our mission is to inspire teen female athletes to believe in their physical and mental capabilities—one girl, one fight, one city at a time."
At BU Wheelock, Harris's research focuses on colorism and mental health in relation to the academic experiences of youth in the U.S. and Latin America. She and her co-founders hope to expand the FightHer Project to other cities and continue to offer the program free of charge to its participants.
"Dr. Harris's research often brings a totally new perspective to a critical issue," says CEED Executive Director Dr. Stephanie Curenton. "We're excited to support the FightHER Project, which is another great example of her out-of-the-box thinking."
Learn more about the FightHER Project's current fundraising efforts and follow them on Instagram.