BU Wheelock Research Team Examines Self-Contained Special Education Classrooms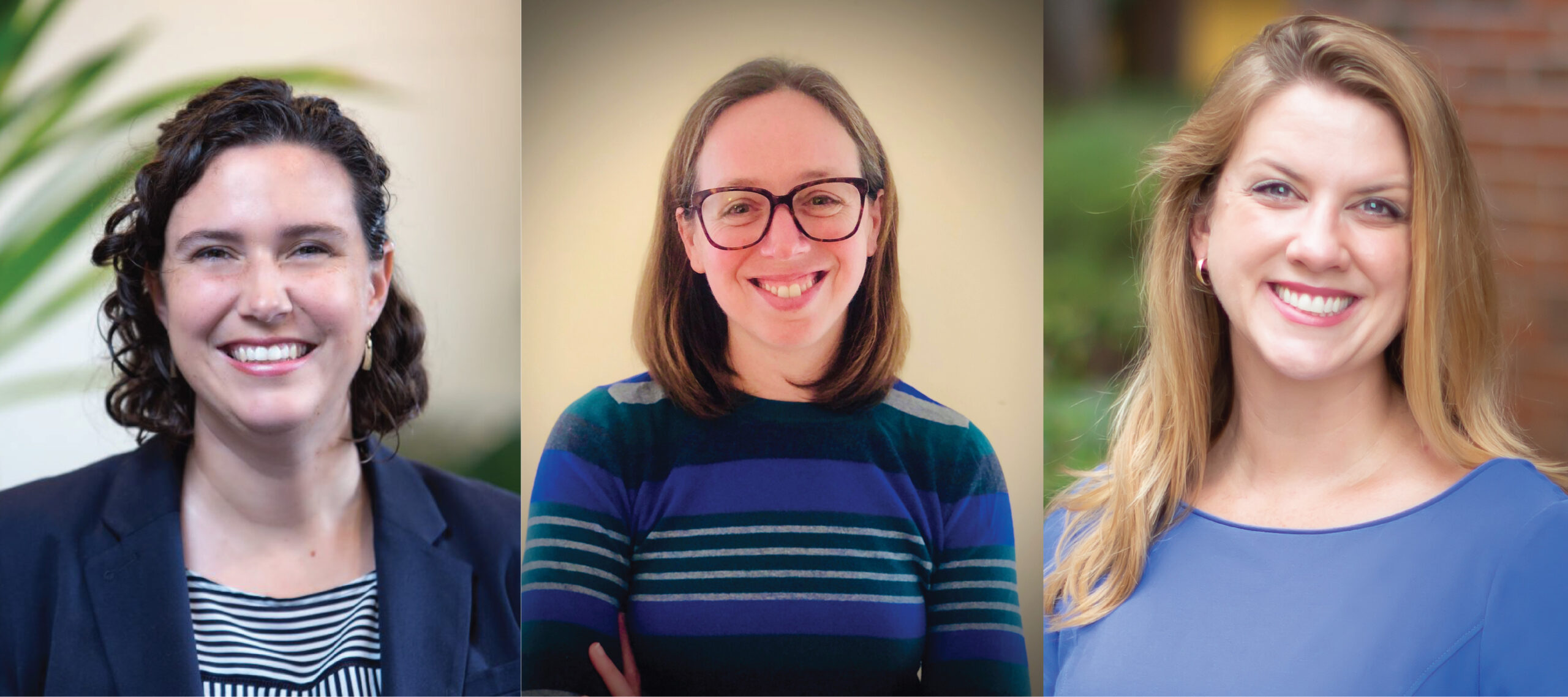 BU Wheelock's Dr. Hannah Morris Mathews, Jennifer Lillis, and Dr. Elizabeth Bettini authored "Working Conditions and Special Educators' Reading Instruction for Students with Emotional and Behavioral Disorders," a new paper that examines the factors shaping the effectiveness of teachers' instruction in self-contained special education classrooms. The paper was published in Exceptional Children, the top educational research journal for special education.
Dr. Bettini is an assistant professor of special education, Dr. Morris Mathews is a former post-doctoral researcher who is now a faculty member at the University of Florida, and Lillis is a current doctoral candidate. In their study, they found that special educators who teach students with emotional/behavioral disorders (EBD) in self-contained settings provided stronger instruction when they co-led their program with another educator as a partner.
They also found that the consistent presence of well-trained paraprofessional staff enabled special educators to provide higher quality instruction.
"Our results showed that to improve the instruction that students with emotional or behavioral disorders receive in school, it's important that the programs are well-staffed," says Dr. Bettini. "Effectively teaching students with EBD may require the dedicated time and expertise of more than one well-qualified teacher."
The research team—which also included BU Wheelock's Nate Jones, recent doctoral graduate Rachel Oblath, and master's student Rachel Sutton—used a mixed-method approach, which enabled them to interview a diverse group of educators and work across multiple data sources. For Dr. Morris Mathews, the mixed-method approach used to conduct the research was just as valuable as the results that it yielded.
"Questions of instructional quality rely on observing and interpreting instruction while also understanding the experiences of the individuals delivering instruction," she says. "It is important to engage people with diverse perspectives in the research process."
For Lillis, learning to design a mixed-methods analysis under Drs Bettini and Morris Mathews was invaluable experience for a doctoral candidate. "As a doctoral student, I also felt my perspective and contributions were valued," she explains. "I feel like a much stronger researcher having worked on this project."
Dr. Bettini is working on several research projects investigating how working conditions relate to special educators' experiences and outcomes when teaching students with emotional/behavioral disabilities. She previously taught students with EBD in self-contained and inclusive settings in Arizona and Connecticut.