BU Wheelock Announces Fall 2020 Faculty Award Winners
BU Wheelock is thrilled to announce five full-time faculty members who were honored at this year's Faculty and Staff Retreat with the following awards: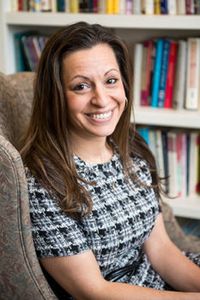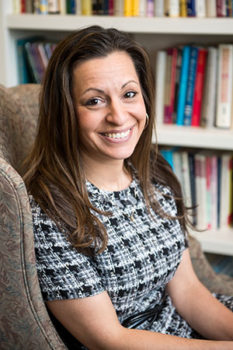 Dr. Amie Grills, Associate Dean of Faculty Affairs and Research, and Professor of Counseling Psychology and Applied Human Development was honored with the Edward H. Ladd Award. The Edward H. Ladd Award for Academic Excellence and Service is typically awarded each May at Commencement and recognizes an outstanding member of the BU Wheelock faculty. Edward H. Ladd served on the Wheelock College Board of Trustees for more than 25 years, and he chaired the Board for 10 of those years. CEO Emeritus of Melon Investments and Vice Chairman of the Beth Israel Deaconess Board of Directors, Ladd has been honored by The Trustees as their conservationist of the year. In honor of his service to Wheelock and his commitment to Wheelock faculty, his family and friends funded and named this senior faculty award in his honor. This award is given to acknowledge and honor a career-long commitment to academic excellence and service at BU Wheelock College.
Dr. Amie Grills was nominated by five of her faculty colleagues, spanning each department of the college. After joining BU School of Education in 2013, Dr. Grills was named Associate Dean for Faculty Affairs in 2017 and of Research in Fall 2019. She is a professor of counseling psychology and applied human development as well as a licensed clinical psychologist. She focuses on anxiety, trauma, depression, and behavioral difficulties, especially in children. Dr. Grills also studies the development and evaluation of cognitive behavioral assessments and intervention, including those in web-based platforms. Dr. Grills' work has examined the role of peer, familial, and academic variables on the development of youth internalizing difficulties. She studies risk and resiliency factors in those who have experienced traumatic events. In addition to authoring two books and publishing over 50 peer-reviewed publications, Dr. Grills is a co-developer of a web-based intervention for women who have experienced sexual assault and a school-based program that addresses stress among academically struggling elementary school students.
Dr. Grills was recently named a fellow of the American Psychological Association and has received over 4 million dollars in research funding. As Associate Dean for Faculty Affairs and Research, Dr. Grills has been instrumental in developing and strengthening the processes that are regularly employed by BU Wheelock Faculty in their teaching, research, and administrative functions. Dr. Grills is compassionate, deeply committed to fairness, and a staunch supporter of her students and colleagues. In 2017, she was named BU's United Methodist Church Scholar/Teacher of the Year.
Dr. Tina Durand and Dr. Laura Jimenez each received a Gordon L. Marshall fellowship. Dr. Gordon L. Marshall was president of Wheelock College from 1973 to 1983. During his presidency, he worked to create academic resources for students and faculty. One of his most notable achievements was the rehabilitation of the Wheelock College Library. A fund to support both faculty teaching and scholarship has been named in his honor.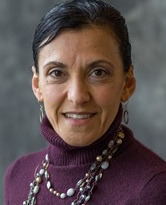 Dr. Tina Durand, Clinical Associate Professor of Psychology and Human Development was awarded the Gordon L. Marshall Fellowship for scholarship. The fellowship is designed to support full-time faculty as they engage in scholarship that is not possible while teaching full-time. Dr. Durand will use this award to support her scholarship in school transition experiences of ethnic minority children and adolescents. Dr. Durand's project will examine ethnic-racial variability in early adolescents' experiences with school context in key domains, along with their ethnic-racial identity (ERI) beliefs, and their relation to academic efficacy and socioemotional well-being, respectively. Specifically, Dr. Durand will examine the following dimensions of school context: perceptions of academic and ethnic-racial climate, sense of belonging, and teacher support. Students' conceptions of both their own ethnic-racial identity, as well as their attitudes toward contact with other ethnic-racial groups will be assessed. The proposed data collection site and target participants are students in grades 6-8 currently enrolled in the Newton Public Schools.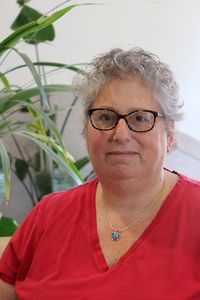 Dr. Laura Jimenez, Lecturer of Literacy Education was awarded the Gordon L. Marshall Fellowship for teaching to support her collaboration with teachers through long-term professional development, centering Critical Literary Analysis as a means of influencing educators' views, experiences, and practices surrounding anti-oppression pedagogy in the classroom. Specifically, Dr. Jimenez will work with teachers to center in their instruction children's literature that more closely reflects the changing population of this country; including the stories, voices, and histories of marginalized individuals and communities written by members of those communities. Using this model, she will also examine whether teachers' participation in this project will lead to changes in their teaching practices and students' engagement and literacy outcomes.
Dr. Melissa Holt, Associate Professor of Counseling Psychology and Applied Human Development was awarded the Faculty Large Research Award which supports a faculty member who is engaging in original and potentially groundbreaking work with the goal of utilizing their findings to pursue subsequent external funding. Dr. Holt's study, Pilot Testing a Novel Online Recruitment Strategy for Transgender and Gender Non-Conforming Adolescents has two primary aims: (1) To test the efficacy of a novel online recruitment method, which emphasizes recruitment through social influencers, to obtain a longitudinal sample of both transgender and gender non-conforming (TGNC) adolescents; (2) To assess participants' mental health and school functioning, with attention to risk and protective factors. The overarching goal of the project — to determine how to better support the well-being of transgender and non-conforming youth — addresses a significant equity issue, one that is essential to ensuring that all youth can experience optimal learning and thrive psychologically and academically.
Dr. Elena Forzani, Assistant Professor of Language and Literacy, was awarded the Seed Grant Award which is designed to provide funding for pilot research studies that have the potential to attract subsequent external funding. Dr. Forzani's study, What Do We Mean By Online Evaluation?: A Critical Review of Research Across Disciplinary Contexts and Age Groups will undertake a systematic literature review on the evaluation of online information, pulling together research across different disciplines. To do so, she and her collaborators at Concordia University will examine a) how a diverse body of literature define and conceive of the process of online critical evaluation, b) how conceptions of online evaluation differ across three disciplinary contexts (STEM, history and civics, and literary reasoning), and c) how conceptions of online evaluation differ by elementary, secondary, and adult learning contexts.
Finally, four faculty members were awarded Faculty Proposal Writing Awards. These awards are intended to provide faculty with additional time (1-course reduction) during the semester preceding their grant submission to facilitate their successful proposal completion and grant submission.
Congratulations to all of our 2020 Faculty Award Winners! We are so proud to have you as part of BU Wheelock!