BU Wheelock Announces 2021 Alumni Awards
BU Wheelock is honored to announce our 2021 Alumni Award recipients. These awards recognize outstanding members of our alumni community while continuing to celebrate the legacies of two historic institutions: BU School of Education and Wheelock College.
This year's recipients will be honored during the 2021 Alumni Award ceremony, which will take place during Boston University's Alumni Weekend, on Thursday, September 30, 5:30-7:30 p.m. The celebration will be held both virtually and in person, and all are invited to attend. Register here to join us.
"We are pleased to recognize this outstanding group of alumni and their exceptional contributions," says Dean David J. Chard. "Each one exemplifies the spirit of commitment, social justice, and service that is a hallmark of the BU Wheelock community."
Please join us in congratulating and honoring our 2021 Alumni Award Winners.
Lucy Wheelock Award: Reggie Jean (CAS'95, Wheelock'05)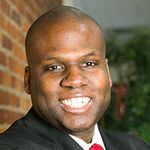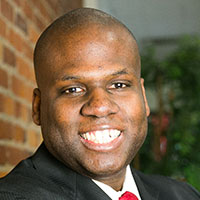 Reggie Jean is director of the Boston University Upward Bound and Upward Bound Math Science programs at BU Wheelock. Jean began a connection with Upward Bound as a tutor while attending BU and has mentored hundreds for teenagers and young adults. Formerly a classroom teacher, Jean became a full-time UB staff member in 2001. He has served as president of the New England Educational Opportunity Association and the Massachusetts Educational Opportunity Association. Jean holds a bachelor's degree in Sociology with a focus in Social Studies Education and an MA in Administration in Education.
Young Alumni Award: Sarah Besse (Wheelock'17)
Sarah Besse is co-founder and executive director of the Boston Outdoor Preschool Network. She is passionate about developing innovative early education opportunities that engage the whole child and that foster joy and creativity. Previously, she taught at a Montessori preschool and reimagined the boat building program at a Boston public school. Besse has Montessori certification, an MS in Early Childhood Education from BU Wheelock, and a BA in history from Carleton College.
Young Alumni Award: Shela Sinelien (Wheelock'19)
Shela Sinelien is co-founder of the Boston Outdoor Preschool Network. With over ten years of experience as an early childhood teacher, Sinelien builds on each child's unique strengths and interests while creating a strong sense of community. For the past four years, Sinelien has taught children with and without disabilities at a Cambridge public school. Previously, she taught at MGH Children's Center and at Bright Horizons, where she also served as interim director. Sinelian holds a BS in Child Studies with a specialization in Children with Special Needs from Lesley University and an MS in Early Childhood Education from BU Wheelock.
Global Impact Award: Natalia Mercado Violand (Wheelock'14, LAW '18)
Natalia Mercado Violand is an attorney at the Boston firm of Ropes & Gray, where she is an associate in the litigation and enforcement practice group. She also maintains a robust pro bono practice representing unaccompanied immigrant minors, separated families, and indigent defendants. Prior to joining Ropes & Gray, Mercado Violand interned at the Massachusetts Attorney General's Office. A former teacher in a low-income, high-needs district in Massachusetts, she received an MA in Education from BU Wheelock and is a graduate of the BU School of Law, where she was co-president for the Latin American Law Student Association. Mercado Violand received the regional Sue Lehman Excellence in Teaching Award during her tenure at Teach for America and was named in El Mundo Boston's Latino 30 under 30 list in 2019.
Distinguished Contribution to Alma Mater & Alumni: Shannon J. Fairley-Pittman (Wheelock'08)
Shannon Joseph Fairley-Pittman is a committed organizational leader that works to inspire a world of good. Fairley-Pittman is the director of Global Student Life at Northeastern University. His research focuses on understanding the motivating factors in aiding low-income first generation college student success. He currently serves on the BU Board of Trustees Academic Affairs Committee and on the Lucy's Legacy Foundation, and he has previously served as president of the Wheelock College Alumni Association and the Wheelock College Board of Trustees. Fairley-Pittman, who recently earned an EdD from Northeastern University, received the 2021 Outstanding Dissertation of the Year Award for the National Association of Diversity Officers in Higher Education.
Trailblazer Award: Nelly Ossia (Wheelock'20)
Nelly Ossia is a "multicultural navigator" who was born in the Middle East and grew up in France. After teaching many years at the college level, Ossia pursued an MAT in Modern Foreign Language Education at BU Wheelock with the goal of becoming a public high school teacher. As a French teacher, Ossia worked to decolonize her curriculum by rethinking what it means to teach a colonial language in the field of second language acquisition. She is committed to creating a supportive school environment to honor students' linguistics repertoire and lived experiences. Ossia holds a PhD in French and Francophone studies from Rice University.