BU Wheelock Announces 2020 Alumni Award Winners
BU Wheelock is honored to announce our 2020 Alumni Award recipients. Our 2nd Annual Alumni Awards are a time to recognize outstanding members of our alumni community while continuing to celebrate the legacies of two historic institutions: BU School of Education and Wheelock College.
This year, in the midst of the global COVID-19 pandemic and the continued fight for racial justice, we know highlighting the work of our alumni is more important than ever. Our 2020 ceremony will, undoubtedly, look different, but we hope you'll join us for what will be a special virtual celebration, filled with both live and recorded remarks during BU's Virtual Alumni Weekend. Our ceremony will take place on Thursday, October 1 from 5:00 pm – 6:00 pm. You can register here. All are welcome to attend.
"The awardees as a whole represent the special characteristics that BU Wheelock alums carry into their professional careers and personal relationships," explains Shannon Fairley-Pittman (Wheelock '08), Chair of the Alumni Awards Committee. "The Committee continues to be impressed with the lives our alumni are leading."
In addition to our five alumni award winners, this year, we will also recognize Taylor Goyette-Frechette (Wheelock '17, SSW '20) for promoting racial justice and the health of children and families of the greater Boston community throughout the COVID-19 Pandemic.
"We are very excited to be able to honor our awardees in the traditional four categories as well as include an opportunity to award an alum who has made significant contributions to their community in response to COVID-19 and areas of social justice," Fairley-Pittman, who is currently Associate Director of Northeastern University's Honors Program, shares. "Anyone who knows a BU Wheelock alum understands that they hold the values of our institution on their hearts and sleeves."
Please join us in congratulating and honoring our 2020 Alumni Award Winners:
Oneida Fox Roye (Wheelock'91'16), the Lucy Wheelock Award
Oneida Fox Roye has been involved in urban education for over fifteen years. She began her career working with English language learners in the Boston Public Schools. This inspired Fox to pursue her master's in language, literacy, and cultural studies at Boston University. Dr. Fox Roye also received a certificate as a Consultant Teacher of Reading. These degrees informed her career in BPS as a literacy coach, lead literacy coach, and literacy program director. Fox was promoted to Executive Director of English Language Arts and Literacy while pursuing her doctoral degree in literacy, language, and cultural studies. In 2016, Dr. Fox Roye completed her doctoral degree in language and literacy from BU.
Jane Nady Sigmon (Wheelock'72), the Global Impact Award
Dr. Jane Nady Sigmon joined the US State Department in 2000 and serves as Senior Advisor in the Trafficking in Persons Office. She has led the Office's Child Protection Compact program to combat child trafficking; negotiated compacts between the United States and the Governments of Ghana, the Philippines, and Mongolia; and managed anti-trafficking foreign assistance in nearly 100 countries. While serving in the Consular Affairs Bureau she led the development of the guidelines for assisting American crime victims overseas and trained hundreds of consular officers at US Embassies on the new policies and procedures.
Previously in government, Dr. Sigmon served as director of the US Justice Department's Office for Victims of Crime; managed child welfare programs as Associate Commissioner of the US Children's Bureau in the Department of Health and Human Services; and was special assistant to the Commissioner on Developmental Disabilities. While working with nonprofit organizations, as executive director of VALOR (Victims' Assistance Legal Organization) she founded the National Victim Assistance Academy and conducted research for the American Prosecutors Research Institute. Early in her career, Dr. Sigmon specialized in diagnosing learning disabilities in children while working in an interdisciplinary clinic and schools in Massachusetts, North Carolina, and Virginia.
Dr. Sigmon earned a BA from Albertus Magnus College (1970), MEd in learning disabilities from Boston University (1972), and a PhD in school psychology with a minor in counseling psychology (1982) from Duke University.
Linda Banks-Santilli (Wheelock'85), the Distinguished Contribution to the Alma Mater & Alumni Award
Prior to transitioning to Boston University, Dr. Banks-Santilli served as dean, interim-dean and co-dean for the School of Education, Child Life and Family Studies at Wheelock College from 2015-2018. In these roles, she represented the research, scholarship, and practice of the faculty within her school. She also had primary responsibility for overseeing the promotion and tenure process, representing the College at the Colleges of the Fenway Consortium (COF), collaborating with the Center for International Programs and Partnerships, overseeing new program development, hosting the Earl Innovation technology conference, and restructuring the office of educator licensure.
Before joining the faculty at Wheelock, Dr. Banks-Santilli worked at McLean Hospital in Belmont, MA in the department of psychoeducation. She taught children and adolescents struggling with severe emotional and behavior disorders. After receiving her master's degree in counseling, Dr. Banks-Santilli became a Boston Public school teacher and taught in special education and inclusive settings at the elementary and middle school levels in the Boston Public Schools for over a decade.
Dr. Banks-Santilli received the Golden Apple Award from the Boston Public Schools for her work with students in the Learning Adaptive Behavior (LAB) program. In 1997, she received the James Bryant Conant Fellowship from the Harvard Graduate School of Education where she earned her doctorate. Her thesis was a qualitative study aimed at understanding the school experiences of students in the LAB.
In 2010, Dr. Banks-Santilli received the Gordon Marshall Fellowship and completed research focused on understanding the experiences of first-generation college students at Wheelock College. Dr. Banks-Santilli remains interested in urban education, equity, special education, educator preparation, and supporting first-generation college students. She is an advocate of full-service, community schools.
Julie Duran (CGS'06, ENG'09, Wheelock'10), the Young Alumni Award
Since 2019, Julie Duran has served as the high school principal at Boston Prep, a charter public school serving students primarily from Dorchester, Mattapan, and Hyde Park with a ten-year record of 100% four-year college acceptance. She has developed strategic initiatives to incorporate social-emotional learning into the school's curriculum. A strong believer in the power of family partnership, she has worked to improve how the school communicates and involves families in student progress.  Through teacher coaching, she has directed the implementation of practices that support student achievement, such as targeted interventions to advance accelerated learning and action planning with students to help them realize their potential.  She has also partnered with external organizations to increase opportunities for her students, including overhauling Boston Prep's summer school program to improve student learning.
Prior to becoming a high school principal, she served as the math department chair for three years and taught 8th-grade math for five years.  In 2016, her students earned the highest student growth percentile in the city of Boston on the 8th Grade Math PARCC exam.  Before working at Boston Prep, she taught grades 9-12 at Cape Cod Regional Technical High School for two years, where she was recognized as Innovative Teacher of the Year in 2011.
Julie was born and raised in Los Angeles, CA, and moved to Boston, MA to pursue a degree in Biomedical Engineering at Boston University. While in college, Julie worked as a tutor for Upward Bound and BUILD, where she discovered her passion for teaching.  Since then, Julie has been passionate about creating opportunities for low-income students of color, like herself, to attend and thrive in college. She earned an MAT in Math Education at BU Wheelock in 2010. She is also an alumna of Latinos for Education's Aspiring Latino Leaders Fellowship, through which she consulted with Sociedad Latina to improve their recruitment and retention of high-quality afterschool instructors.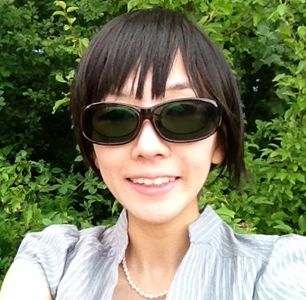 Saki Iwamoto (Wheelock'10,'11), the Young Alumni Award
Saki Iwamoto has been the Health and Wellness Educator at Boston Children's Museum for eight years. As a certified child life specialist, she utilizes her training to promote the importance of play and learning for optimized child development. Saki has led many health programs ranging from physical to mental health, which also include safety, hygiene, and understanding medical experience. Informed by her child life training, Saki's advocates for the value of play for all children regardless of their special or medical needs.
Saki has organized Museum accessibility resources, encouraged inclusive exhibit design and program facilitation, and implemented staff training for a welcoming visitor experience for all. Saki has led various workshops to promote access and inclusion in other museums both nationally and internationally. Most notably, Saki was a guest speaker at an accessibility conference at Tekniska Museet (Swedish National Museum of Science and Technology).
Taylor Goyette-Frechette (Wheelock'17, SSW'20), Special Recognition for Promoting Racial Justice and Health for Children and Families of Greater Boston during the COVID-19 Pandemic
Taylor Goyette-Frechette (Wheelock '17, BUSSW '20) is a racial justice practitioner and a clinical social worker. At the core of her work is Ubuntu, the African Proverb that says, "I am because you are." Recognizing that her liberation is bound to others is fundamental to her commitment to undoing internalized racism and eradicating structural racism and inequities within the systems she works in as well as her clients. Taylor currently works as a project manager of racial justice and equity initiatives at the Southern Jamaica Plain Health Center; as a domestic violence advocate at Brigham & Women's Hospital.