Master of Science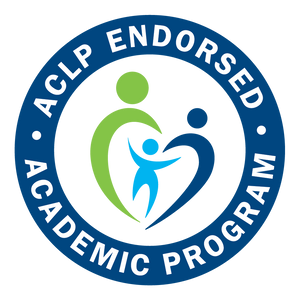 Boston University Wheelock College of Education & Human Development currently offers a Master of Science degree in Child Life and Family-Centered Care.
Child Life and Family-Centered Care is a cohort-based program that prepares students to work as a part of interdisciplinary teams to support the psychosocial and developmental needs of children of different ages, cultures, and medical conditions, as well as the needs of their families in healthcare settings. The Child Life and Family-Centered Care program is designed to educate students for entry level positions as child life specialists and prepare them to sit for the Association of Child Life Professionals certification examination. Graduates of the program can expect to find career opportunities across the United States and internationally.
The program's core coursework focuses on the psychosocial needs of children and families in health care settings and the implementation, documentation, and assessment of developmentally appropriate child life interventions. The program also includes an internship under the supervision of both a Child Life Specialist and program faculty.
Prerequisites
This program requires applicants to verify that they have completed:
A minimum of 100 hours of volunteer or practicum under a certified Child Life Specialist in a pediatric health care child life program before entering the program. At least 50 of these hours should be completed by the application deadline. Applicants will submit a verification letter signed by their supervising practitioner.
Faculty Contact Information: Dr. Paul Thayer, pthayer@bu.edu and Dr. Claire White, cmwhite@bu.edu

Visit Graduate Admissions to Apply
Available Programs