Equity, Diversity & Inclusion
At BU Wheelock, we are committed to being the cause of systematic and individual changes that lead to more equitable, diverse, and inclusive environments. We encourage all our students, staff, faculty, and alumni to come together as a community and engage with each other in doing this work, guided by the following values:
We actively cultivate mutual respect and a sense of belonging.
We are committed to supporting marginalized faculty, staff, and students, whose experiences enhance learning, research, and partnerships.
We advocate for systemic, structural changes through radically honest self-reflection.
We empower agency within ourselves, each other, and community partners to address privileges and inequities in education and human development (such as race, gender, sexual orientation, ability, hearing status, and socioeconomic status, among other factors).
As the associate dean, I am a liaison across programs, departments, the university, and with our community partners. In my own scholarship and activism, I build on the works of greats such as Kimberlé Crenshaw, Gloria Anzaldúa, James Baldwin, and Toni Morrison.
We can all be catalysts for change. This means working together to leverage power and privilege to disrupt historical and ongoing oppressive systems. Please read below for more information about events, affinity groups, and other resources related to equity, diversity, and inclusion.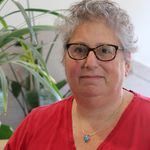 Laura Jiménez
Associate Dean, Equity, Diversity, and Inclusion
Recent events
Don't Look Away: Embracing Anti-Bias Classrooms
A group of panelists explore the importance of all early education professional leaning in as change agents in the lives of young children and their families. Featuring Iheoma U. Iruka, Stephanie Curenton, Kerry-Ann Escayg, Jason Sachs, and Marie Enochty.
Skippyjon No: Confronting Mis- and Under-representation of BIPOC Identities in Children's Literature
BU Wheelock's Laura Jiménez and Andrea Bien discuss the underrepresentation of Black, Indigenous, People of Color (BIPOC) in children's literature.
Explore our Social Justice & Equity Webinar series.