3 Benefits of a Master's Degree in Higher Education Administration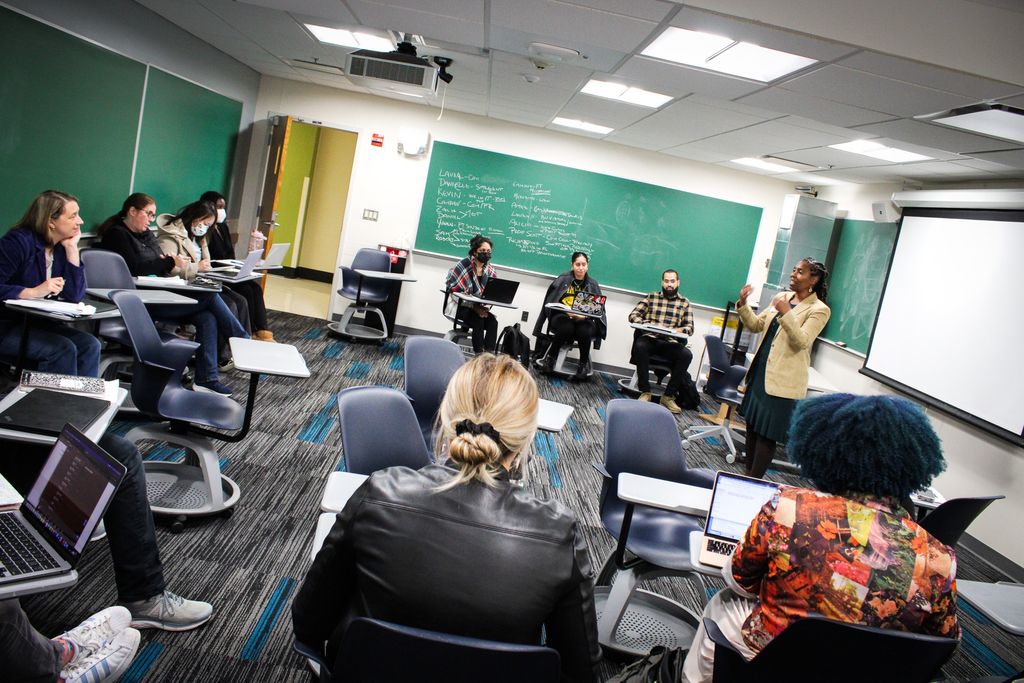 Colleges and universities can't run smoothly without well-trained administrators such as financial aid directors, registrars, academic and career advisors, or deans of students. If you're interested in becoming a higher education administrator, or if you're already in the field and want to advance in your career, but you're not sure what your next step should be, a master's degree in Higher Education Administration (HEA) may be right for you.
BU Wheelock offers a Master of Education (EdM) in Educational Leadership & Policy Studies with a concentration in Higher Education Administration. Available online or in person, this degree program offers students the opportunity to study with a diverse faculty whose administrative experience ranges from student affairs to public policy. Here are three benefits to getting a master's degree in HEA.
You'll be prepared to work in a variety of higher education administration roles 
According to Harriette Scott, a senior lecturer at BU Wheelock, the HEA program prepares deans of students, accessibility coordinators, academic and career advisors, and other higher educational professionals to support students, build relationships with faculty and other staff members, and ensure the smooth operation of colleges and universities. Although most of our alumni work in student-facing roles, the HEA degree can also benefit other administrators, such as Title IX coordinators, registrars, and financial aid directors. Learning about the inner workings of colleges and universities can help education researchers in their careers, too.
You'll hone your skills as a leader, communicator, and thinker
A degree program in HEA helps students develop skills in leadership, communication, and critical thinking that will serve them well throughout their careers. Students will learn "the ability to solve problems, the ability to pivot, the ability to make informed decisions quickly, the ability to build consensus," says Scott. 
Students can gain these skills through their projects and interactions with others in the classroom. What's more, students also learn to overcome perfectionism and analysis paralysis to stay the course and execute plans without being held up—an essential skill in the ever-changing field of higher education. 
You'll learn from faculty who have relevant experience and diverse backgrounds

Students in the BU Wheelock HEA program study with faculty who have practical experience as higher education administrators. As Scott says, "We're by practitioners, for practitioners. We're much more about the execution of the daily operations in higher ed."
Our HEA faculty are a diverse group of instructors whose professional experience is equally varied. Scott's expertise is in the administration of community colleges. Other faculty members bring their own distinct skills: Scott describes Mary Churchill, the HEA program director, as a "high-level systems thinker" who works closely with policymakers. Raul Fernandez, a senior lecturer, specializes in equity, diversity, and inclusion. Lisa Ijiri, a clinical professor, serves on the New England Commission of Higher Education, a regional board of accreditation. Meanwhile, Jerry Whitmore, Jr., a clinical professor, has extensive experience in student affairs.
"A lot of people use this buzzword, 'diverse, diverse, diverse,' but we really are," Scott says. 
Learn more about the HEA program at BU Wheelock
For more information, visit the EdM in Higher Education Administration.