2016 Symposium Awards

The Symposium abstract booklet cover design was created by Megan Murray (COM '17).
Outstanding Student Researchers
Based on nominations from their mentors, four students were presented with awards for outstanding summer research—a difficult task, considering the high caliber of work displayed.
Emily Hurd, SED Special Education
Mentor: Jennifer Green, SED Special Education
"A characteristic that stood out most strongly is Emily's advocacy for people with disabilities. On several occasions, Emily gently and effectively encouraged members of my research lab to consider more deeply the experiences of children with disabilities and their families. I was consistently impressed by her poise, maturity, and integrity."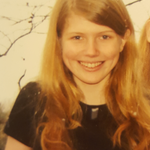 Kimberly Luttik, SAR Human Physiology
Mentor: Camron Bryant, MED Pharmacology &   Experimental Therapeutics
"Kim joined my lab without any prior research lab experience and has grown exponentially as a scientist during this time, especially this summer where she took on her first UROP project and has truly proven herself. Kim has proven to be a strong asset of the lab "family" that other lab members can rely on and trust, and I am delighted to continue mentoring her this upcoming academic year. I will continue to fully support her predictably outstanding career in whatever she does."
Daniel Rybarczyk, CAS Astrophysics
Mentor: Thomas Bania, CAS Astronomy
"A mentor's greatest joy comes from having an extremely intelligent, highly motivated, hard working student in one's research group and to experience their development as they evolve into independent researchers. He has begun to master the necessary astrophysical concepts and is reading the literature with care and sophisticated understanding. It is a pleasure to see his development, especially this summer when I purposefully only gave him hints and general directions. Dan worked hard, steadily and independently."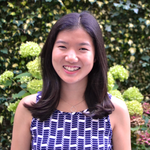 Victoria Smith, CAS Economics
Mentor: Michael Siegel, SPH Community Health Sciences
"From beginning to end, Tori's work was proficient and meticulous. She has a great aptitude for public health research and hopefully, this experience will help propel her to a career in this field. Her work this summer will make an important contribution to changing the discourse about the problem of gun violence and could help change the way public health practitioners and policy makers address this important issue in years to come."
Outstanding Mentor Awards
Beginning in 2014, we invited students to nominate their mentor for an Outstanding Mentor Award. This year, we selected four highly commended mentors to receive this award.
John Celenza, Associate Professor, CAS Biology
Nominated by: Aissata Diallo, CAS Biology and Eric Hobson, NSF-REU SURF Jackson State University
"Dr. Celenza gave me the opportunity to explore and learn more than I was expecting this summer. He is the kind of mentor who tells his students that mistakes go along with learning."  -Aissata
"Dr. Celenza fostered a unique work environment full of well-placed jokes, a plethora of wisdom, and reinvigorated my passion for science […] Dr. Celenza's unique lab operation sets him apart as an outstanding faculty mentor who is dedicated to not only teach skills, but mold the next generation of scientist." – Eric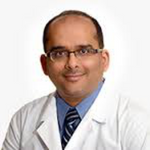 Vipul Chitalia, Assistant Professor, MED Medicine
Nominated by: Shmyle Ghumman, ENG Biomedical Engineering and Yilan Jianglu, SAR Human Physiology
"What makes Dr. Chitalia unique as a mentor is his ability to combine high expectations with gentle understanding. Anyone would be lucky to work with Dr. Chitalia; his scientific knowledge, inquisitive nature, and pleasant attitude make me grateful to have had him as a mentor." – Shmyle

"I truly admire Dr. Chitalia as a scientist. I believe working with him has led me to know what a true and passionate scientist should be." – Yilan
Michael Grodin, Professor, SPH Health Law, Ethics, & Human Rights and CAS Jewish Studies
Nominated by: Erin Miller, CAS Psychological & Brain Sciences
"Dr. Grodin treats all of his research assistants as colleagues, and instills in them a sense of confidence and ability to perform as constructive and valuable members of his team. He shows his students all aspects of his academic and professional experiences to provide a larger picture of how our research fits within the context of academia and medicine."
Jeremy Menchik, Assistant Professor, CAS/Pardee International Studies
Nominated by: Emily Shawn, CAS Religion
"Dr. Menchik ensured that my research experience was immensely meaningful: even as an undergraduate research assistant, his advice, guidance, and insight helped me to gain an awareness of my work in accordance with a greater community of scholars and acclaimed intellectuals. As a mentor, he was always eager to share his vast knowledge, and his enthusiasm helped to cultivate both my motivation and commitment to missiology research."