Social Impact Business Education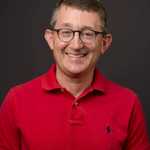 Professor of the Practice, Strategy and Innovation
Contact me
Options
Potential for UROP Funding, Potential for Work-Study Funding
Overview
Project Leaders: Social Impact Research and Strategy Project
Questrom is launching a bold research and strategy project to identify distinctive opportunities to lead in Social Impact Business Education—and to make a difference in the world. Professor Jevin Eagle, former McKinsey Partner, Staples Executive, and DavidsTea CEO, has joined the Questrom faculty to lead this effort and will be partnering closely with Questrom Professors Rodrigo Canales (who recently joined Questrom from Yale University) and David Stolow, co-faculty Directors of the Social Impact MBA Program.
The project team is being assembled now and we are recruiting for MBA students to play key roles as Project Leaders. The work is starting now, continuing over the remainder of the academic year, likely into the Summer, and possibly beyond. Compensation will be a competitive rate according to BU standards. As this is a key strategic initiative for Questrom, it will require a significant time and effort commitment, 12-20 hours per week.
Serving on this project team will enable you to help determine Questrom's direction in Social Impact Business Education, gain valuable experience in Strategy development and work closely with Questrom Professors. You will have the opportunity to interview corporate executives, academic leaders at Boston University and other academic institutions, as well as current and past Questrom students. Questrom students, alumni, and faculty are all important stakeholders in this work and will be interviewed and consulted along the way.
Interested students should send a cover-letter and resume to: David Stolow at: dstolow@bu.edu or Jevin Eagle at jeagle@bu.edu.
Project Goal:
How can Questrom become the leading institution globally in the field of Social Impact Business Education?
What is the vision that reflects these aspirations? What are the components and building blocks of this vision?
What resource requirements are required and what is the path to bring the vision to life?
How can Questrom build on its 50-year legacy of Social Impact MBA program and leverage BU's distinctive capabilities across the University?
Key Questions:
What does the world need? What do students want? What do companies and other organizations need? What will raise above the noise and be distinctive, differentiated and brandable? What innovative and disruptive approaches can help drive success? What extra funding sources can be activated? What is enabled by Questrom and other BU capabilities?
Project Leaders:
The project is structured in 4 work streams, each led by a Questrom Faculty (or Staff) member and a Student Project Leader. Each of the Faculty and Student leaders will serve on the Core Working Team which will meet on a weekly or bi-weekly basis. Each of the 4 work streams will conduct one-on-one interviews and focus groups of their target audiences.
The 4 workstreams are:
Internal
Faculty. At Questrom and across all of BU, what are BU's capabilities in teaching and research in Social Impact eduction? Faculty Lead: Rodrigo Canales
Students. For current and recent students, how do they envision social impact as part of their business education? Faculty Lead: David Stolow
External
Other Business Schools. What are other business schools offering in Social Impact Business Education and how successful are they? Faculty/Staff Lead: TBD
Companies. For a wide range of companies (i.e., small to large, social impact focused and not), what social impact business education are they looking for in their talent? Faculty Lead: Jevin Eagle
Back to On-Campus Opportunities