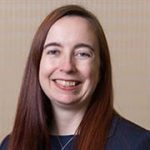 Assistant Professor; Medical Director, Psychiatric Emergency Service; Psychiatrist; Outpatient Child and Adolescent Psychiatry; Researcher
Contact me
Options
Volunteer Basis, Potential for UROP Funding, Potential for Work-Study Funding, Potential for Academic Credit
Overview
Parents of adolescents with ADHD endure increased parenting stress and lower quality of life in the context of raising adolescent who are at elevated risk for engaging in health risk behaviors. Most parenting skills classes are targeted towards parents of young children but adolescents present different challenges for parents. This study's goal is to conduct interviews of parents and their adolescents with ADHD and analyze these interviews to identify challenges and techniques that could be addressed in a parenting skills class.
Students would help in analysis of these interviews and parent and adolescent questionnaire responses. Interview analysis would be done through thematic analysis and coding in NVivo. Questionnaire analysis would be conducted using a statistical software. Students would also likely help write a report or paper on the results of these analyses. A minimum commitment of 10 hours/week is required, but dates and timing within the week is flexible. This project is entirely remote.
Students should have strong organizational skills, be self-motivated, and be capable of working independently. Previous experience in qualitative analyses would be preferred.
Back to On-Campus Opportunities