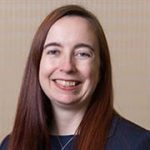 Assistant Professor; Medical Director, Psychiatric Emergency Service; Psychiatrist; Outpatient Child and Adolescent Psychiatry; Researcher
Contact me
Options
Volunteer Basis, Potential for UROP Funding, Potential for Work-Study Funding, Potential for Academic Credit
Overview
COVID-19 has spread around the world and significantly changed people's lifestyles and socialization. This study focuses on the high needs population of patients who received psychiatric emergency services (PES) since the COVID-19 pandemic and examines the effect of the pandemic on patients' mental health. This study also aims to compare the mental health and social determinants of health of PES patients who were infected with COVID-19 with PES patients who were not. We hope to make these correlations through a detailed survey of a randomized sample of PES patients since March 2020.
Students would be responsible for recruiting patients over the phone and in-person, consenting them, and administering surveys. They may also help with data analysis and writing a report on the results of this study. A minimum commitment of 10 hours/week is required, but dates and timing within the week is flexible.
Students must be comfortable talking to people on the phone and in-person, and working with patients with psychiatric illnesses. They must also have strong organizational skills, be self-motivated, have good interpersonal skills, and be capable of working independently. This study will also include Spanish-speaking participants, so fluent Spanish speakers would be preferred. Previous clinical research or clinical experience would also be preferred.
Back to On-Campus Opportunities