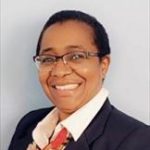 Clinical Associate Professor, Pediatrics
Contact me
Options
Potential for UROP Funding
Overview
Student research opportunity: Exploring the safety and efficacy of HPV vaccination in younger patients (ages 4-8 years old)
Principal Investigator: Natalie Pierre-Joseph, MD, MPH
HPV is the most common STI and causes nearly all cervical cancers and a number of other cancers in both men and women. Yet the completion rate for the HPV vaccine series, currently approved for individuals aged 9 to 45, remain low (57%). This five-year study seeks to determine whether vaccinating against HPV at an earlier age (4-8 years) is safe and provides the same long-term antibody response afforded to older children and adults. Earlier age of HPV vaccination may improve HPV uptake and efficacy because a) it is most effective before first sexual contact; b) younger children attend pediatric visits more consistently than adolescents and are therefore more likely to complete the HPV series; and c) 9-14 year olds only need two doses for the same protection people age 15 and up get from three, which is likely to be true for this younger cohort as well. Fewer doses means fewer visits for under-resourced populations to attend and financially cover.
The study is currently in the protocol development and IRB approval phase. Over the summer, students will assist the PI with recruiting, enrollment, data collection, and data entry. In turn, students will gain skills in qualitative and quantitative data analysis; the ethical conduct of biomedical research; abstract, poster, and manuscript development; mentored support in how to conduct evidence-based research projects; and understanding the roles and responsibilities of various research team members.
The time commitment as required by the program will be 40 hours per week for 6-8 weeks with the opportunity to continue into the next school year and to shadow the PI in clinical settings.
Back to On-Campus Opportunities