Kidney and Medical Engineering Program (BU-KIDMEP)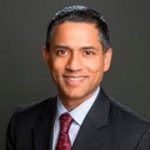 Norman G. Levinsky Professor of Medicine
Contact me
Options
Independent Funding Available
Overview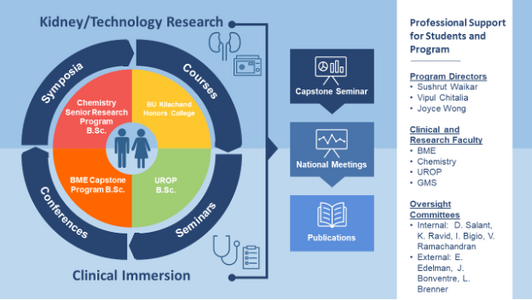 What is BU-KIDMEP?
This R25-grant supports undergraduate and graduate students to pursue engineering topics relevant to kidney diseases. Participating students will enroll in a summer immersion program ($5,000 stipend) and a semester- or year-long program focused on technology development. Students will also be involved in longitudinal clinical immersion to understand kidney disease from the perspectives of patients and their care providers.
How common is kidney disease?
Approximately 10% of the US population has chronic kidney disease. Kidney failure requiring transplantation or dialysis affects over ½ million Americans and millions more around the world.
What types of projects are supported?
BU-KIDMEP will support any project related to technologies to help patients with kidney failure. This could include diagnostic testing, dialysis technology, medication delivery, or human systems engineering.
Team projects involving students from multiple programs (BME, CE, Biology, Chemistry, etc) are particularly encouraged to apply.
How do I apply?
Applications are due on March 24, 2023 (https://forms.gle/YMrqN16QtW2KukgB7)
If you have any questions, please contact Ms. Alexandra Jeannot (ajeannot@bu.edu)
Back to On-Campus Opportunities