Anthropology / International Relations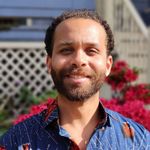 Assistant Professor of International Relations
Contact me
Options
Volunteer Basis, Potential for UROP Funding
Overview
I am looking for a student to help me launch pilot research for an upcoming project.
The first piece of the project is to trace how the African Union-led African Continental Free Trade Agreement interacts with other existing regional trade agreements on the African continent.
The second piece would be to identify and organize sources of information on regional banking in East Africa such as Kenya's Equity Bank.
Both of these threads fit within the broader scheme of a project on institutional Pan-Africanism. Interest in or knowledge about contemporary African politics and/or international trade policy would be helpful.
Back to On-Campus Opportunities