Internships
Boston University Summer 2023 internships with publishers for students in the Literary Translation MFA
Internal Submission Deadline
Monday, March 13, 2023 at 9:00 am
Details
Administrator(s): Department of World Languages & Literatures
Category: Summer Internship
Discipline/Subject Area: Literary Translation
Number of Internships Available: 2
Funding:  $5,500 per internship
Reference Letters Required per Applicant: 2 letters, including one from a former employer, if available
Description
The Department of World Languages & Literatures is pleased to announce the second year of our stipend-supported summer internships aimed at introducing Literary Translation MFA graduates into the publishing world. Interns will bring to their roles skills developed during their MFA studies, including translating and editing. For Summer 2022 we are happy to offer two internships.
Both internships will be entirely remote.
1.Words without Borders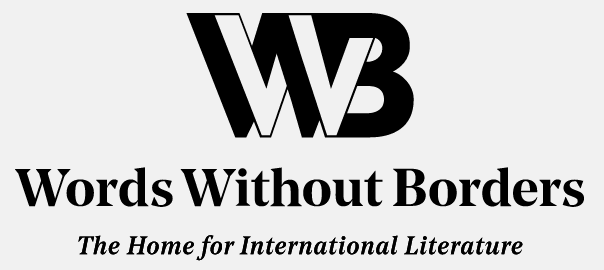 [The following paragraphs come from https://wordswithoutborders.org/about/mission/]
Words Without Borders is the premier destination for a global literary conversation. Founded in 2003, our mission is to cultivate global awareness by expanding access to international writing and creating a bridge between readers, writers, and translators. 
Our digital magazine offers unparalleled access to the world's literary voices. These include writers like Elena Ferrante, Olga Tokarczuk, and Han Kang, all published on WWB before they became international sensations, as well as hundreds of new and rising talents. We are committed to centering writers in indigenous, endangered, and other world languages that are too often marginalized.
Our education program, WWB Campus, brings global literature into hundreds of classrooms, offering free access to stories from around the world; multimedia curricular resources that bring literature to life; and professional support for educators.
Each year, WWB organizes free virtual and in-person events with international authors, translators, and critics, providing a space for readers to engage directly with the perspectives we publish. 
Internship:
Words Without Borders seeks an editorial intern. In this position, reporting to the editorial director and working with members of the editorial team, the intern will perform tasks related to the acquisition, review, contracting, editing, and publishing of magazine and blog content, and to the transition to a new content management system. The intern will also have the opportunity to attend staff meetings and gain exposure to fundraising, communications, and other parts of the magazine.
2. Swan Isle Press
[The following description comes  from https://swanislepress.com/?page_id=70]
Swan Isle Press is an independent, not-for-profit, 501 (c)(3) literary and academic publisher dedicated to publishing works of fiction, nonfiction and poetry in translation that inspire and educate while advancing the knowledge and appreciation of literature, art, and culture. Since its inception in 2000, a special interest of Swan Isle Press is publishing books related to Spanish and Latin American literature, art, and culture. Swan Isle Press's single-language English translations as well as our bilingual editions make contemporary and classic texts more accessible to a variety of readers. Our bilingual editions recognize the still largely unmet publication needs of the important and growing Spanish-speaking population within the United States.
Swan Isle Press's current list of titles includes works translated from the original Spanish, Catalan, French, and Italian. We look forward to expanding our book list with translations from other languages and cultures. Swan Isle Press is proud that many of our books are highly valued by educators who use our books for their own scholarly research, cite them in bibliographies, and adopt them within the courses they teach at universities, colleges, and schools.
Swan Isle Press has endeavored to fulfill our mission by publishing and introducing readers to diverse authors and exceptional works of literature. Several of our authors and translators are deeply connected to the African Diaspora, such as Peruvian author Lucía Charún-Illescas and her novel, Malambo, Cuban author Inés María Martiatu's brave collection of short stories, Over the Waves and Other Stories, and Equatorial Guinean author Donato Ndongo's acclaimed novel, Shadows of Your Black Memory. Indeed, Shadows of Your Black Memory is considered the first novel by an Equatorial Guinean author to have been translated and published in English.  All three books are now well on their way to becoming classics in their own right. For Swan Isle Press, "first" English translations of contemporary and classic international authors is at the very essence of our mission to introduce new voices and transcend borders.
Swan Isle Press's book list includes a majority representation of women authors and translators because Swan Isle Press is focused on publishing literary works of excellence based on merit open to the world community of artists. While there are some in the literary community who despair that "translated fiction by women must stop being a minority in a minority," there is no glass ceiling at Swan Isle Press.
Swan Isle Press books are marketed and distributed by The University of Chicago Press, nationally and internationally.
Swan Isle Press was founded by David Rade who serves as its director and editor.
Internship:

The editorial intern's assignments and responsibilities may include, but are not
limited to, the following:
• WorkingwithSwan Isle Press editors including authors and translators
• Reviewing manuscripts being considered for publication.
• Proofreading literary manuscripts as well as other promotional materials including seasonal catalog copy in accordance with Swan Isle Press's editorial house-style, The Chicago Manual of Style 17th Edition.
• Assisting in preparation of digital galleys related to works-in-translation.
• Proofreading book designer's typeset digital galleys prior to printer-ready production.
• Taking part in editorial discussions when appropriate.
• Preparing form contracts and correspondence for authors, translators, and other rights and permission form agreements.
• Helping to identify grant opportunities while assisting with grant proposals and applications
in a timely manner.
• Assisting the director with marketing efforts in collaboration with University of Chicago Press.
• Assisting with conversion of print publications into digital formats with BiblioVault.
• Supporting archival projects.
• Updating organizational databases (e.g., donors lists).
• Contributing to Swan Isle Press's website related to analysis and updates; blog; and social
media posts on the Facebook page, Twitter, and Instagram.
• Attending staff meetings and events when appropriate including virtual meetings.
• Assisting with and publicizing community outreach events including author readings, presentations, conferences, book exhibitions, interviews.
• Performing tasks as required or assigned.
• Working with digital software programs including Microsoft Word and PDF is required; familiarity with Excel not required but is useful.
All qualified applicants will be considered regardless of age, race, color, religion, national origin, physical or mental disability, gender, sex, sexual orientation, and gender identity and/or expression.
How to apply:
Applicants are expected to submit:
a cv
a cover letter
two recommendation letters, including a letter from a former employer, if available. The letters should be sent by the recommenders to Anna Elliott at aelliott@bu.edu
In your cover letter, please rank the two internships in order of preference, explaining why you think one would be a better fit than the other and what skills would you bring to it. Please be aware that the selection committee, in consultation with the internship sites, will make the final decision on assignments and the chosen candidates will be interviewed by the employers. Applicants will be evaluated on their academic accomplishments and the appropriateness of their professional goals for this program.
Interns are required to furnish a final written report of 750-1000 words to be submitted to Anna Elliott at aelliott@bu.edu by September 15, 2023.
If you have questions, please contact Anna Elliott at aelliott@bu.edu.