Zero Waste Task Force & Working Groups
Boston University's Climate Action Plan includes a goal of achieving Zero Waste by 2030, defined as the diversion of 90% or more of non-hazardous waste from landfill and/or incineration.
In response to the Plan, BU formed a Zero Waste Implementation Task Force, responsible for:
delivering a plan with clear actions the University can take to meet its goal zero waste goal
collaborating with partners, local universities, the City of Boston and other organizations to establish best practices and market solutions we all can influence
rethinking and redesigning supply chain and waste stream systems to reduce waste, reuse materials, and divert recyclables from incineration/landfill
establishing accurate data collection and reporting systems
engaging the BU community in developing and implementing these solutions
Through November 30, 2019, we actively solicited input from the BU community to inform the recommendations the Task Force members will be making. Stay tuned for their recommendations in Spring 2020.
Working Groups
Supply Chain: Zero waste begins with a focus on upstream management and reducing waste at the source.
Infrastructure and Logistics: Infrastructure and logistics provide the foundation for an effective Zero Waste program.
Metrics: Striving for BU to lead and transform the systems needed to drive more accurate data acquisition and reporting.
Construction Waste: The successful models utilized for BU's LEED projects should be considered in order to achieve 90% diversion on all construction activities.
Engagement and Environmental Stewardship: Engaging the students, faculty, and staff to participate in the Zero Waste process is essential for the University to achieve its Zero Waste goal.
How does participation in this work impact the participants? Learn what a few participants had to say about their experience.
Meet the Members
Meet the members of BU's Zero Waste Task Force and Working Groups.
Co-Chairs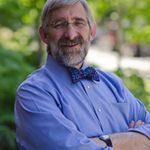 Dennis Carlberg
Associate VP, University Sustainability
Working Groups: Metrics, Construction Waste
Paul Riel
Associate VP, Auxiliary Services
Working Group: Metrics
Members
John Barton
Executive Director, Medical Campus, Facilities Management & Operations
Working Group: Infrastructure & Logistics
Rhoda Bianchi
Program Manager, Occupational Health and Safety
Working Group: Construction Waste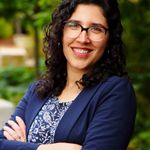 Gabriela Boscio-Santos
Engagement Manager, University Sustainability
Working Group: Engagement & Environmental Stewardship
Jill Brown
Senior Designer, Campus Planning and Operations
Working Group: Supply Chain

Tom Chance
AIA Contract Specialist, Sourcing & Procurement
Working Group: Construction Waste
Michael Ciarlante
Director, Events & Conferences
Working Group: Infrastructure & Logistics

Ron Corley
Director of Center, Research – National Emerging Infectious Disease Lab
Working Group: Supply Chain

Ziba Cranmer
Director, BU Spark!
Working Groups: Metrics (Co-Chair)

Shane Cutler
Events & Conferences
Task Force member
Michael DiFabio
Associate VP for Real Estate, Real Estate & Facility Services, Operations
Working Group: Infrastructure & Logistics

Stephen Ellis
Data Manager, University Sustainability
Working Group: Metrics (Co-Chair)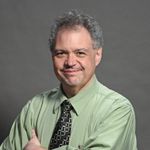 David Flynn
Assistant VP, Construction Services
Working Group: Construction (Co-Chair)
John Freeley
Director of Retail for BU Dining and the 660 Corp
Working Group: Engagement & Environmental Stewardship

Hayley Gambone
sustainability@BU Intern supporting Zero Waste
Task Force member

Stacy Gianoulis
Assistant VP, Client Services & Support, Information Services & Technology
Working Group: Supply Chain
Thom Gorham
Associate Director, Campus/Clinical Safety, Research – Health and Safety
Working Group: Engagement & Environmental Stewardship

Jason Grochowalski
Associate Director of Residence Life for Administration
Working Group: Infrastructure & Logistics

Denise Hagen
Director of Environmental Affairs, BU Student Government
Working Group: Engagement & Environmental Stewardship
Keith Haran
Category Manager, Technology, Sourcing & Procurement
Working Group: Supply Chain

Jeff Hoseth
Associate Director of Construction Services, Planning, Design & Construction
Working Group: Construction Waste

Ed Jacques
Facilities Director, Fenway Campus
Working Group: Infrastructure & Logistics (Co-Chair)
Nishmin Kashyap
Director of Housing, Auxiliary Services
Working Group: Infrastructure & Logistics

Greg King
Associate Category Manager, Site Services, Sourcing & Procurement
Working Group: Supply Chain (Co-Chair)
Joseph LaChance
Director, Dining Services
Working Group: Infrastructure & Logistics

Erik Levy
Founder & President, Save that Stuff
Working Group: Metrics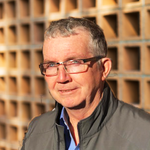 Mike Lyons
Category Manager, Facilities, Sourcing & Procurement
Working Groups: Supply Chain, Construction Waste
Will Matos
Assistant Director, Academic Area Managers, Facilities Management & Operations
Working Group: Infrastructure & Logistics
Colleen McGinty
Assistant VP for Annual Capital Projects, Planning, Design & Construction
Working Groups: Construction Waste (Co-Chair), Infrastructure & Logistics

Randall Moore
Associate VP, Sourcing & Procurement
Working Groups: Task Force member
Karen Murphy
Director, Center for Professional Education, Metropolitan College
Working Group: Supply Chain

Bob O'Toole
Trucking & Grounds Manager, Facilities Management & Operations
Working Group: Infrastructure & Logistics
Jason Pina
Director, Analysis & Data Management, Informatics & Strategic Initiatives
Working Group: Metrics

Ken Pucker
Lecturer, Organizational Behavior, Questrom School of Business
Working Group: Supply Chain
Michael Puim
Environmental Program Manager, Environmental Health & Safety
Working Group: Infrastructure & Logistics

Lexie Raczka
Sustainability Director, Dining Services
Working Groups: Metrics, Engagement & Environmental Stewardship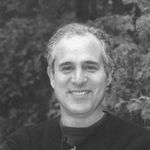 Rick Reibstein
Lecturer, Dept. of Earth & Environment
Working Group: Engagement & Environmental Stewardship

Kaity Robbins
Zero Waste Manager, University Sustainability
Working Groups: Infrastructure & Logistics (Co-Chair), Engagement & Environmental Stewardship (Co-Chair), Supply Chain, Metrics, Construction Waste
Scott Rosario
Director of Marketing, BU Dining Services
Working Group: Engagement & Environmental Stewardship

Jeff Roy
Executive Director, Sourcing Strategy and Analytics, Sourcing & Procurement
Working Group: Supply Chain
Bob Simboli
Category Manager, Research, Sourcing and Procurement
Working Group: Supply Chain
Fernando Sousa
Assistant Director, Campus Planning & Operations
Working Group: Engagement & Environmental Stewardship

Leigh Thumith
Director of Operations, Boston University – Aramark
Working Group: Infrastructure & Logistics

Lisa Tornatore
Director, University Sustainability
Working Groups: Supply Chain (Co-Chair), Infrastructure & Logistics, Engagement & Environmental Stewardship

Shari Turmandao
Assistant Director for Howard Therman Center, Dean of Students
Working Group: Infrastructure & Logistics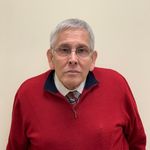 Carlos Vasquez
Director, Custodial Services
Working Group: Supply Chain

Michael Walsh
Research Assistant Professor, Dept. of Earth & Environment
Working Group: Metrics
Bill Walter
Assistant VP for Operations & Services, Real Estate & Facility Services
Working Group: Engagement & Environmental Stewardship

Melinda Wheeler
Associate Category Manager, Business Services, Sourcing & Procurement
Working Group: Supply Chain

Bob Whitfield
Director of Occupational Health and Safety, Environmental Heath & Safety
Working Group: Engagement & Environmental Stewardship (Co-Chair)
Kyle Woolley
Student intern with Planning, Design & Construction
Working Group: Construction Waste