Research Centers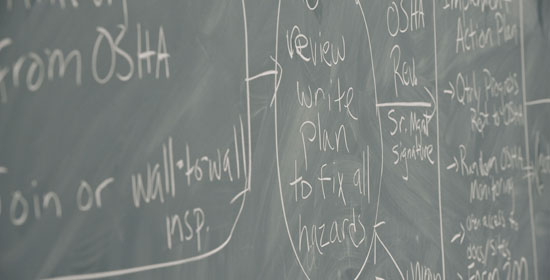 Our research centers facilitate innovation through research, forums, and ongoing relationships with businesses around the globe. The dynamic research that happens at each of these centers helps ground the School's curriculum in reality while keeping students and faculty at innovation's edge:
Executive Development Roundtable (EDRT)
EDRT is a consortium of upper-level executive and management-development professionals.
Human Resources Policy Institute (HRPI)
HRPI is a partnership of member companies, faculty, and Institute fellows.
Susilo Institute for Ethics in the Global Economy
The Susilo Institute develops ethical capacity in today's and tomorrow's global business decision-makers to lead with integrity, inspire courage through action, and use their voices boldly to impact their organizations and the world. It will activate this mission in the context of cross-cultural relationships, with a focus at its inception on understanding, appreciating, and learning from both Eastern and Western perspectives.