Winter Weeks of Welcome begins soon!!
Student Government, in collaboration with the Student Activities Office, has an incredible program of events to start off the year! If you like free food, prizes, music, dancing, games, and meeting new people, we got it!
Check out the list of events below.
All events are first come, first serve, and for undergraduate students only.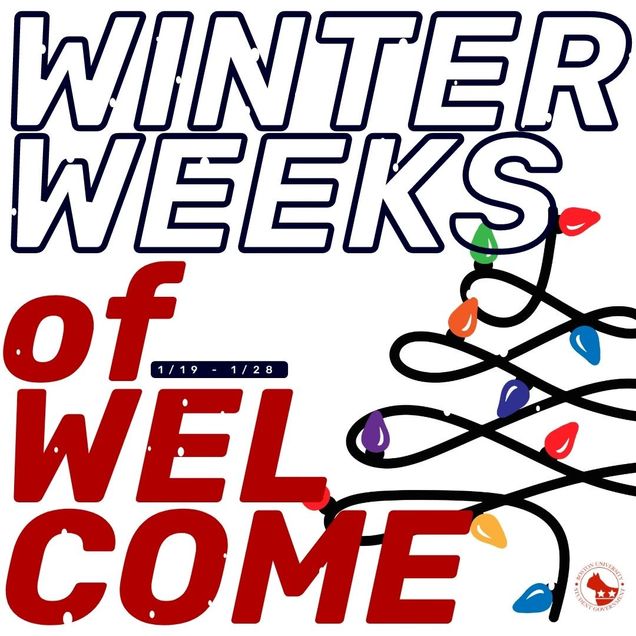 Please note: the Blood Drive has separate sign ups through the Red Cross.
Here are the Registration Links for the drives each day
Tuesday (1/24): tinyurl.com/BUJan242023
Wednesday (1/25): tinyurl.com/BUJ252023
Other Information
Eligibility Questions: Email BloodDonor@partners.org
Or call 617-632-3206