Helping Students Succeed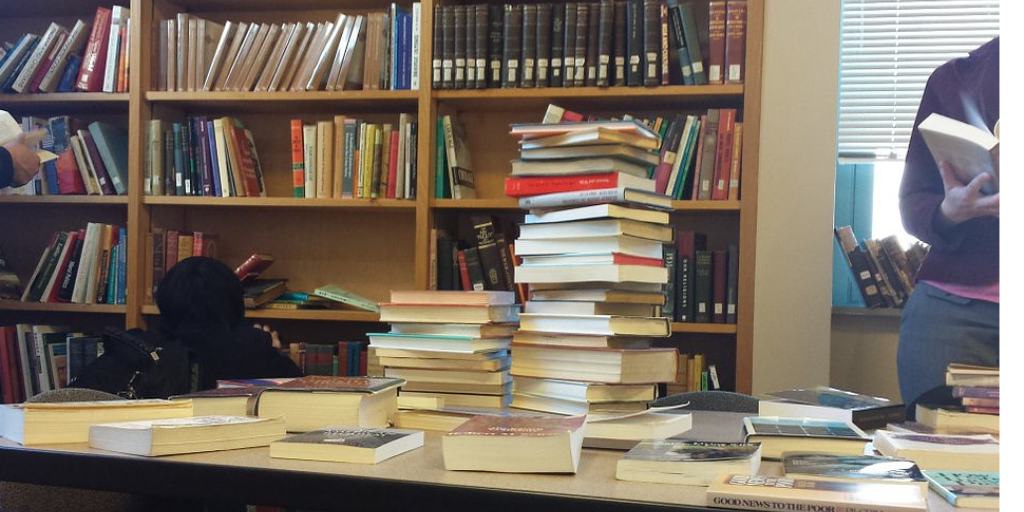 The School of Theology Library is committed to supporting student success from orientation to graduation. Visit our page on library assessment to see how we measure our success.
Online Orientation
In addition to in-person orientations, the School of Theology Library offers an orientation module in Blackboard for all incoming  students,  focusing on boosting information literacy skills as they begin their journey at the School of Theology. Topics include: accessing materials, crafting thesis statements, and citations and avoiding plagiarism. Optional, additional modules focus on mastering graduate-level research, a deeper dive into citations, and tips for reading scholarly materials.
Personal Librarian Program
Incoming STH students are matched to their own Personal Librarian, who is a friendly resource within the library who is available to help you navigate the (sometimes anxiety-filled) years of graduate school with papers, projects, and presentations due. More information about the program can be found on the Personal Librarian Program page for students.
Reference Assistance
Do your students need one-on-one consultations? Information on in-person, email, and Zoom reference services can be found on our Reference Help page for students. If you would like those reference consultations to be a course requirement, let us know in advance. We can provide a sign-up sheet for the students to schedule their reference consultations, and we will provide you with the names of all students who met with us.
Workshops
The STH Library's robust instruction program totals more than thirty workshops each academic year, with total attendance approaching 250 students each year. These workshops range from the basics (our Library Essentials workshops) to progressively more complex topics, like data visualization and digital humanities in our Advanced Theological Research series.
Library Essentials Workshops
Our Library Essentials Workshop series is designed to provide participants with a firm foundation in information literacy as they begin their academic journey at the School of Theology. These workshops focus on locating and accessing resources for their research, properly citing sources and avoiding instances of plagiarism. Attendance to at least one workshop is mandatory for all students taking the First-Year Formations course.
Advanced Theological Research Series
A new workshop series launched during the Fall 2019 semester. This series seeks to build on the success of the Wednesday Workshop Series, which focuses on more foundational information literacy topics, by exploring advanced, technical concepts like data mining and visualization, citation managers, and advanced search techniques to unleash the full potential of participants at the School of Theology.
Research Guides
The STH Library maintains a rich list of subject guides on key topics in theology, religious studies, biblical studies, ministry, and related subjects covered by the STH curriculum. View our research guides list.
In 2020, we also began creating course guides for each course being taught at STH. Where the course reserve list would include required books from the professor's syllabus, our course guides include additional tools to help students research their assignments: important databases, recommended reference books, important recent titles in their course topic and subtopic(s), and related Library of Congress subject headings for efficient searching in our catalog. Course guides are linked into the course reserve list created by STH Librarians for your course, and we also maintain a full list of course guides created to date.